Faissal El-Malak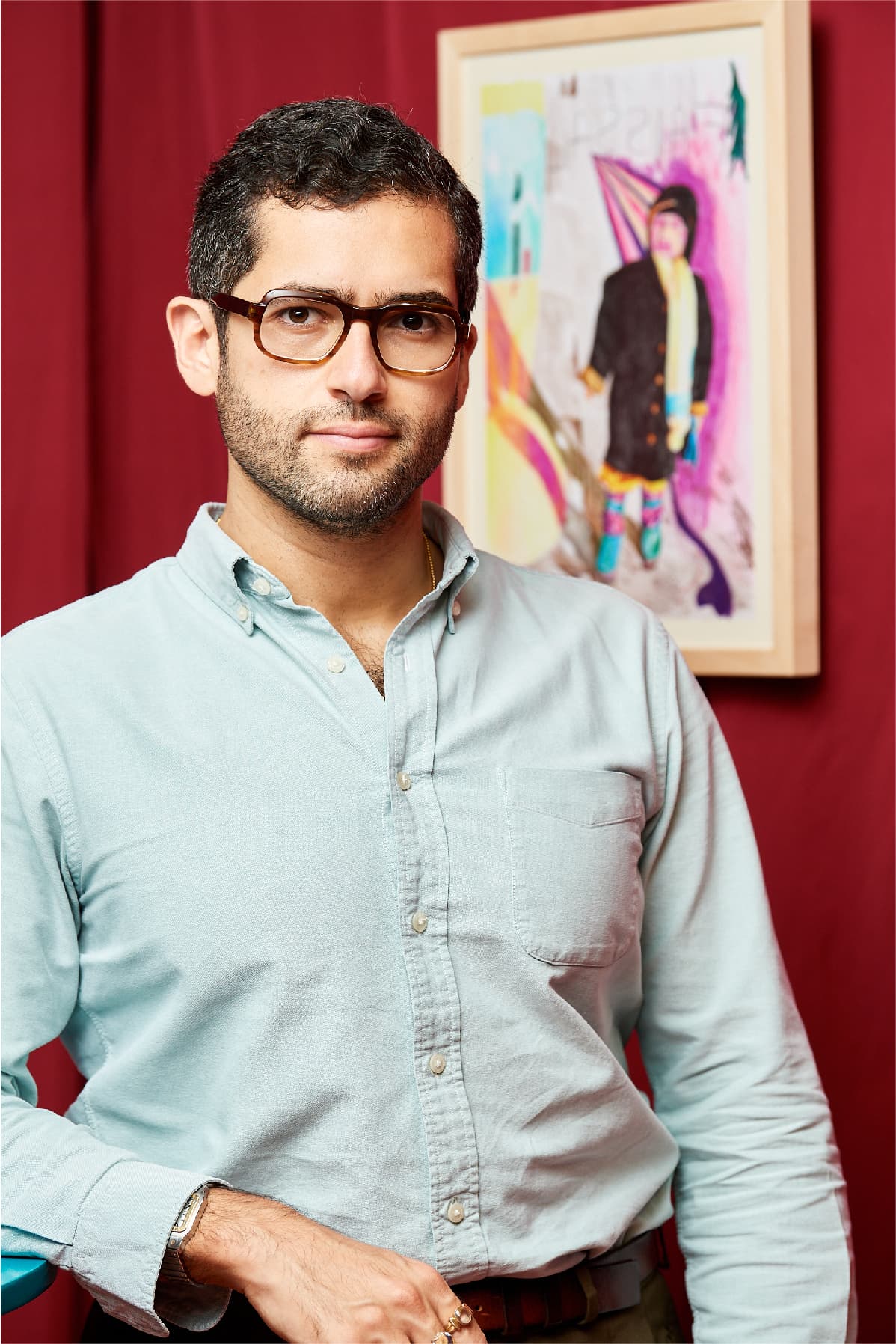 Award-winning, UAE-based fashion designer Faissal El-Malak has developed his contemporary Middle Eastern design identity by bridging traditional artisan work with modern design. Faissal studied at Atelier Chardon Savard in Paris and relocated to Dubai in 2014. His first collection incorporated Yemeni handwoven textiles, while his latest seasons have focused on traditional handwoven fabrics from the Medina of Tunis and the cotton jacquards of Upper Egypt, where he worked with artisans to develop modern interpretations of their textile and silver jewellery. In 2015, Faissal was selected as a competition finalist of 'Who Is On Next Dubai' as part of the 'Vogue Italia Fashion Dubai Experience' and presented his Spring-Summer 2016 collection at Dubai Mall. In 2017, he won the Vogue Arabia DDFC Fashion Prize in the women's ready-to-wear category with his Spring-Summer 2018 collection. Faissal El Malak's Ronda, Meshmesh (SS18) is part of the Middle East collection at the Victoria & Albert Museum, London.
Faissal El-Malak is a recipient of the Tashkeel Scholarship Fund 2021-2023. The Scholarship Fund will support his MFA in Fine Art at Goldsmiths University of London.
Opening Hours
Tashkeel Alserkal
Gallery, Unit 26, FN Designs, Alserkal Avenue
Sun-Thu 10am – 7pm, Fri 9am–12pm
(closed Saturdays & public holidays).
Makerspace, Unit 89, Alserkal Avenue
Sat-Thu 10am – 7pm
(closed Fridays & public holidays).


Tashkeel Al Fahidi
House 10, Al Fahidi
(members only)


Tashkeel Nad Al Sheba
Nad Al Sheba 1

Temporarily closed for renovation
How to find us