Bálint Tárkány-Kovács
Nationality:

Hungarian

Discipline:

Music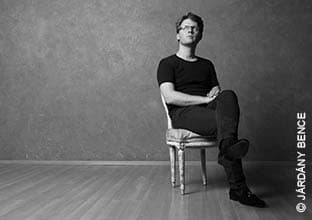 Bálint Tárkány-Kovács is a cimbalom player, musician, composer. Founder of the Tárkány Művek (Tárkány Works) band with a folk music approach to jazz. Tárkány Művek won the prestigious Junior Prima award in 2012. He is a member of several bands, plays traditional shepherd and rural folk music, and also deals with music pedagogy, composing, song-writing and record publishing.
Opening Hours
Tashkeel Alserkal
Gallery, Unit 26, FN Designs, Alserkal Avenue
Sun-Thu 10am – 7pm, Fri 9am–12pm
(closed Saturdays & public holidays).
Makerspace, Unit 89, Alserkal Avenue
Sat-Thu 10am – 7pm
(closed Fridays & public holidays).


Tashkeel Al Fahidi
House 10, Al Fahidi
(members only)


Tashkeel Nad Al Sheba
Nad Al Sheba 1

Temporarily closed for renovation
How to find us