Tanween 2021 to address world challenges with innovative design
٥ يناير ٢٠٢١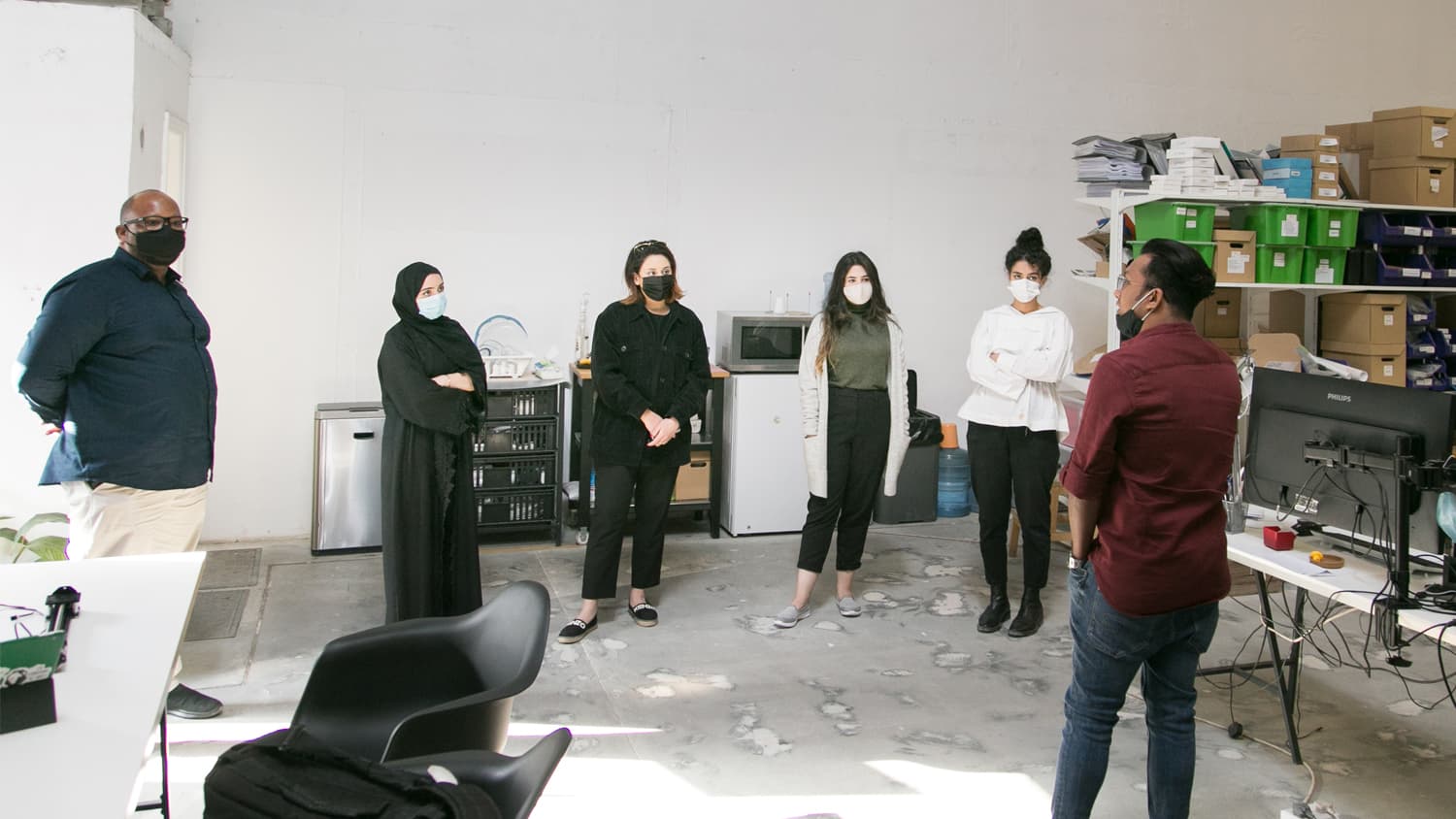 Tashkeel will be supporting the Tanween 2021 participants in the research, development and production of projects that respond to critical global issues.

Eman Shafiq, Nuhayr Zein Elmessalami, Tasnim Tinawi, and Khawla Mohammed Al Balushi were handpicked from 58 applications to undertake a year-long, fully-funded professional training programme in product design, led by local and international mentors. Participants will embark on a journey of research and experimentation to define a product concept inspired by the UAE, which will then be developed into a prototype. Successful prototypes will be manufactured in the Emirates and launched at Dubai Design Week 2021.
In keeping with the design and science theme of the programme this year, the cohort will collaborate with UAE-based engineers and scientists to enhance their research capability, knowledge and understanding of sustainable and problem-solving design.
"Innovative design has the ability to solve problems facing society and the environment. The past year of the pandemic has underscored the essential role of design thinking in addressing pressing and unforeseen global issues and finding sustainable solutions that not only benefit us now but have a positive impact on the future," says Lisa Ball-Lechgar, the deputy director of Tashkeel.
"So, for the eighth edition of the Tanween design programme, we decided to task our partcipants with designing solutions by tapping into our collective empathy and taking inspiration from nature. They will be mentored by the brightest minds in the design, science and technology industry in this endeavour."
Tashkeel began providing professional training in product design in 2011, first in collaboration with Dubai Culture and Arts Authority and the Creative Dialogue Association, Barcelona (Spain) and then with PAL Labs (UK). It launched the Tanween design programme in 2013 and debuted the first designed products from it at Design Days Dubai.
Since its inception, the programme has trained 26 designers and manufactured 39 limited-edition furniture and lighting pieces, a selection of which are featured in the Tanween Collection, available for purchase.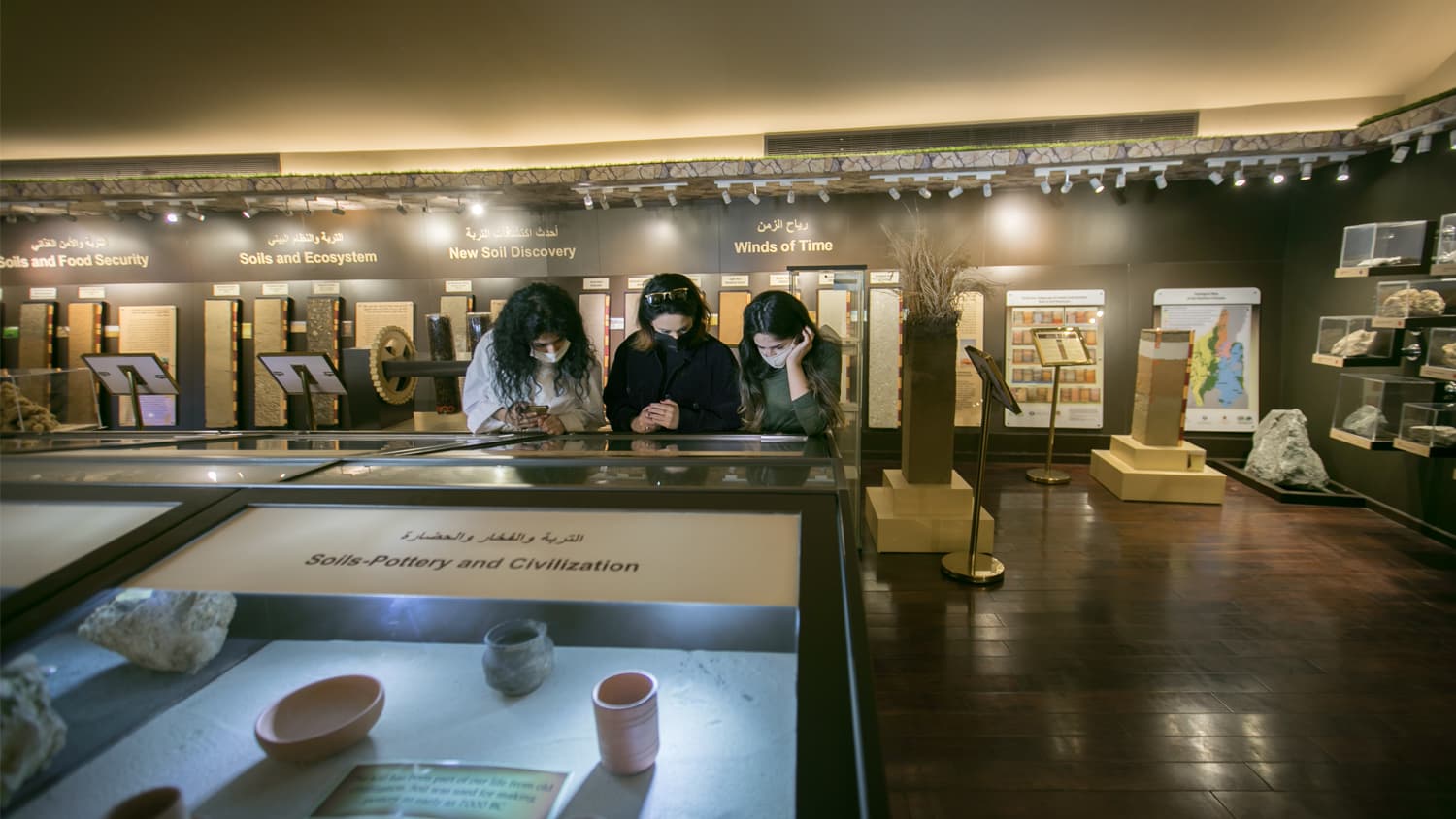 MEET THE DESIGNERS
Eman Shafiq
Architect Eman Shafiq (Pakistan) was born and raised in the UAE. Her focus lies in the concept of UAE civic architecture and its transformation since the country's union in 1971 and the consequent impact on urban culture. Possessing a multidisciplinary approach to design, Eman is interested in the processes of design and fabrication at various scales through digital and traditional means.
Since graduating from the American University of Sharjah in 2019, she has gained experience as an Architectural Research Assistant at the American University of Sharjah, as part of the Architecture Production Team of the inaugural Sharjah Architecture Triennial, and most recently, as a Junior Architect at the Dubai-based practice, X-Architects.
Eman's interests have expanded towards other design and research areas pertaining to Dubai's cultural and urban development, under the common thematic umbrella of movement, centering on the concept of inflection points for growth. Recently, she established her own product design brand, the Eman Shafiq Design Studio, an exploratory interdisciplinary platform for design, with a current focus on jewellery design. She exhibited in the UAE Designer Exhibition at Dubai Design Week 2020 and Jameel Arts Centre.
During Tanween 2021, Eman will be addressing the environmental challenge of sustainable materials in construction and product manufacturing. She aims to continue her exploratory research with the guidance of industry professionals into the integration of the biological in architecture; looking into traditional methods of sand-based construction in the Arabian Gulf and, in particular, identifying tangible applications for the use of bacteria to create a compressive load-bearing natural foundation material.
Nuhayr Zein Elmessalami
Nuhayr Zein Elmessalami (Egypt) is a UAE-based architect and designer whose work focuses on a symbiosis between nature and design. She was educated in both the UAE and Italy, where she gained her Bachelor's degree in Architecture from the American University of Sharjah and completed design training programmes in both Bologna and Venice. She has since collaborated with Italian-born companies for the execution of her award-winning installation titled 'Layers' at EXPO 2020. Nuhayr has previously exhibited in the UAE Designer Exhibition at Dubai Design Week 2020 and Jameel Arts Centre as well at the 2020 RIBA Architecture Festival, the American University of Sharjah and Noon Art Gallery. Nuhayr is a designer of spaces, furniture and objects that aim to elevate the human experience by connecting them to their surroundings, either conceptually or physically. She finds inspiration in the surroundings contexts and reflects that in her work at a material, formal and spatial scale.
During Tanween 2021, Nuhayr will be addressing the environmental challenge of creating a symbiosis between nature and design. Based on recent research and with the guidance of chemistry and biology experts, she aims to develop a plant-based leather alternative material for furniture and other products, using non-processed local dried plant pods. In addition, she will also explore how these same pods could become a source of light without the use of electricity through the injection of bacteria or enzymes.
Tasnim Tinawi
Tasnim Tinawi (Syria) is an architectural designer based in Dubai and is currently working with Architecture + Other Things. She was previously an independent researcher at the Sharjah Architecture Triennial. Through furniture design, she further explores unique relationships between the human body, its movement and occupation in space. She co-founded UT-R studio with Uthra Varghese in 2016 while studying at the American University of Sharjah. The research studio practices in both Dubai and New York, investigating the multitudes in which design can elevate the relationship between cultural context and the built environment. They shed light on the complexities of sociopolitical landscapes and reimagine possibilities through experimental processes. The practice integrates work across the disciplines of architecture, art, installation and product design. UT- R studio recently exhibited in 'Plastic' (Tashkeel, 2020).
During Tanween 2021, Tasnim will be addressing the environmental challenge of sustainable material using industrial waste and resin as a casting agent. She aims to work with sustainable materials (synthetic and organic waste) that are typically found in landfills and usually overlooked in order to potentially source an industrial waste material that can open up the possibility of its use in functional products.
Khawla Mohammed Al Balushi
Khawla Mohammed Al Balushi (UAE) holds a Bachelor of Interior Design from Ajman University, College of Architecture, Design and Arts. Having embarked on a freelance designer as a student, Khawla has worked on various residential projects including the Ajman Girls Centre in the Emirate of Ajman.
During Tanween 2021, Khawla will expand her research in traditional and indigenous techniques and technologies routed to the UAE. Driven by scientific approach, these techniques will be used as inspiration to develop contemporary systems that solve a social/environmental problem, balancing aesthetics and functionality. Khawla 's research will include renewable water tanks and sustainable public installations.