Tashkeel's Critical Practice Programme presents 'A Terranean Love Note', a solo exhibition by Mays Albaik on language, body and geography
١٥ ديسمبر ٢٠٢٠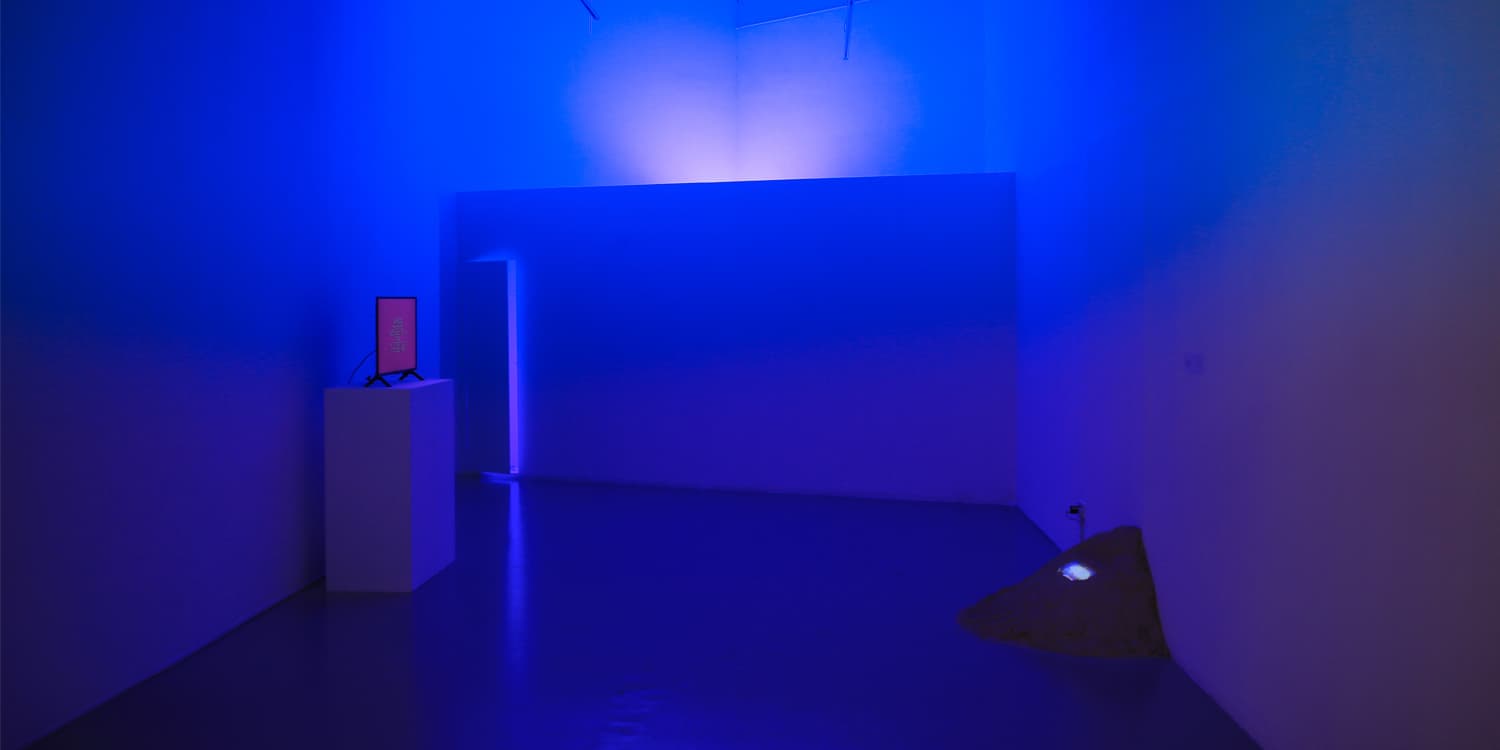 Dubai-based visual artist Mays Albaik's first solo exhibition 'A Terranean Love Note' will showcase a series of interdisciplinary works that investigate the multifaceted relationship between language, the body, and geography from 12 January – 28 February. The exhibition will be accompanied by a publication, free artist-led tours, an online discussion and a casting workshop by the artist.

Mays Albaik, the first artist from the 2020 cohort of Tashkeel's Critical Practice Programme (CPP), spent a year researching and designing spatial interventions, sculptures and video pieces that shed light on how a sense of placehood – constructed sites of physical residence, digital spaces or ancestral homelands – is formed, reflected and refracted by one's body, language and their various intersections. As part of CPP, Albaik was mentored by artist and curator Ala Younes and audiovisual artist Lawrence Abu Hamdan .
"There is a multiplicity of placehood in our lives; of the place where we are now, of the place where our loved ones are, and of the place where we grew up. We also exercise this multiplicity by always being connected to the digital sphere. No longer a portal, our screens have become places themselves," says Albaik.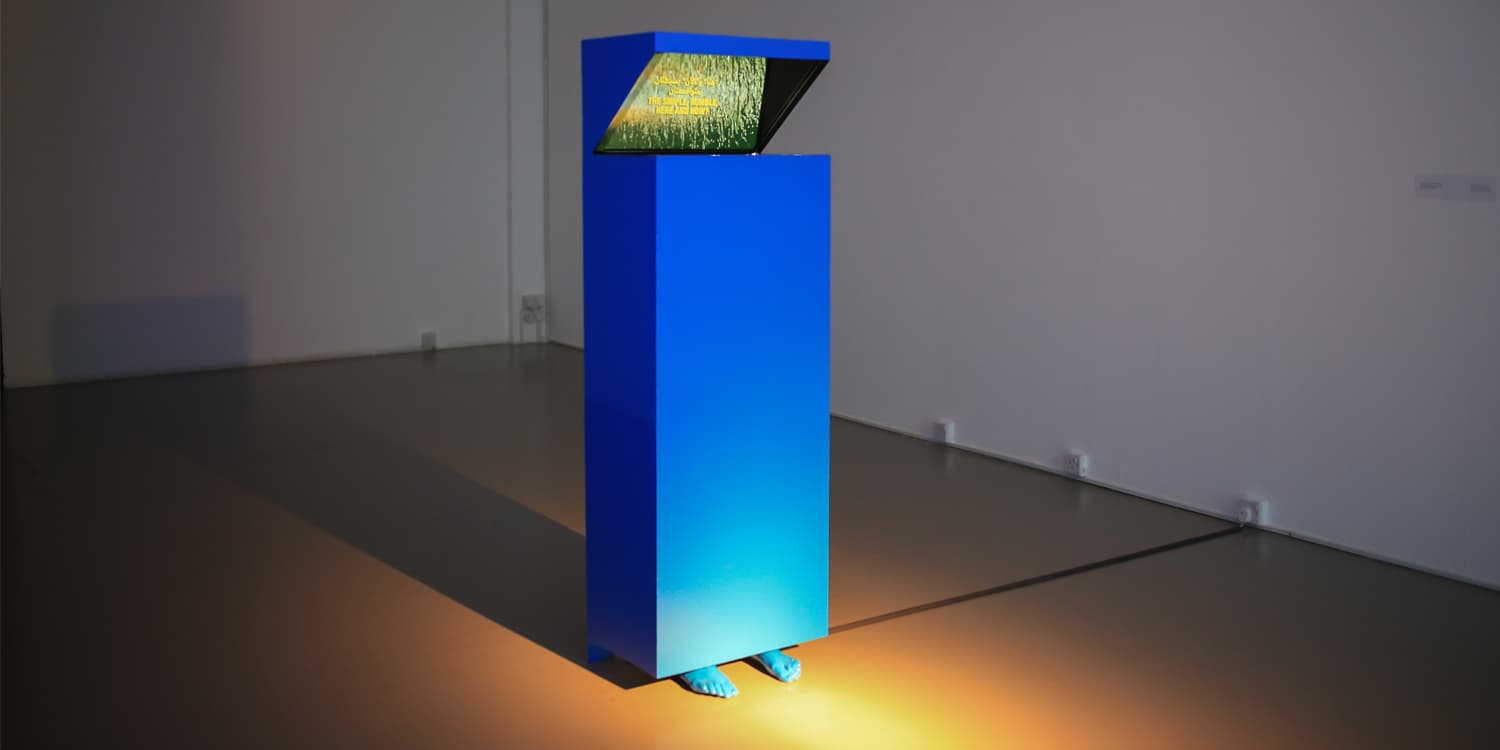 Through her work, Albaik unpacks the possibility of fully existing in more than one place. It looks at language simultaneously as a vehicle and a reflection of these multiplicities, and at the digital world as proof of our ability to be multipresent. Pieces of the research crystalise in video sculptures, offering glimpses into the process and layers of the continuing project.
The exhibition will be accompanied by a publication with insights on the work, her process, and essays by Ala Younes, Lawrence Abu Hamdan, Moad Musbahi (Artist & Curator), Deepak Unnikrishnan (Assistant Arts Professor of Literature and Creative Writing, NYUAD) and arts writer Nadine Khalil.
Tashkeel has been an incubator of UAE contemporary visual art practice since it first opened its doors back in 2008. Over the last 6 years, the programme has provided nine artists with the training, mentorship, support and guidance to pursue a 12-month programme of research, experimentation and production.
Lisa Ball-Lechgar, the deputy director of Tashkeel says: "The Critical Practice Programme was the first professional development programme for emerging arts practitioners in the UAE and we are delighted to mark the completion of the first member of our sixth cohort with this exhibition. In 'A Terranean Love Note', Mays Albaik investigates the very crossroads where language meets geography. We hope that this, her first solo exhibition, shall be a milestone in her career and that her hunger and curiosity will continue to drive her practice forward."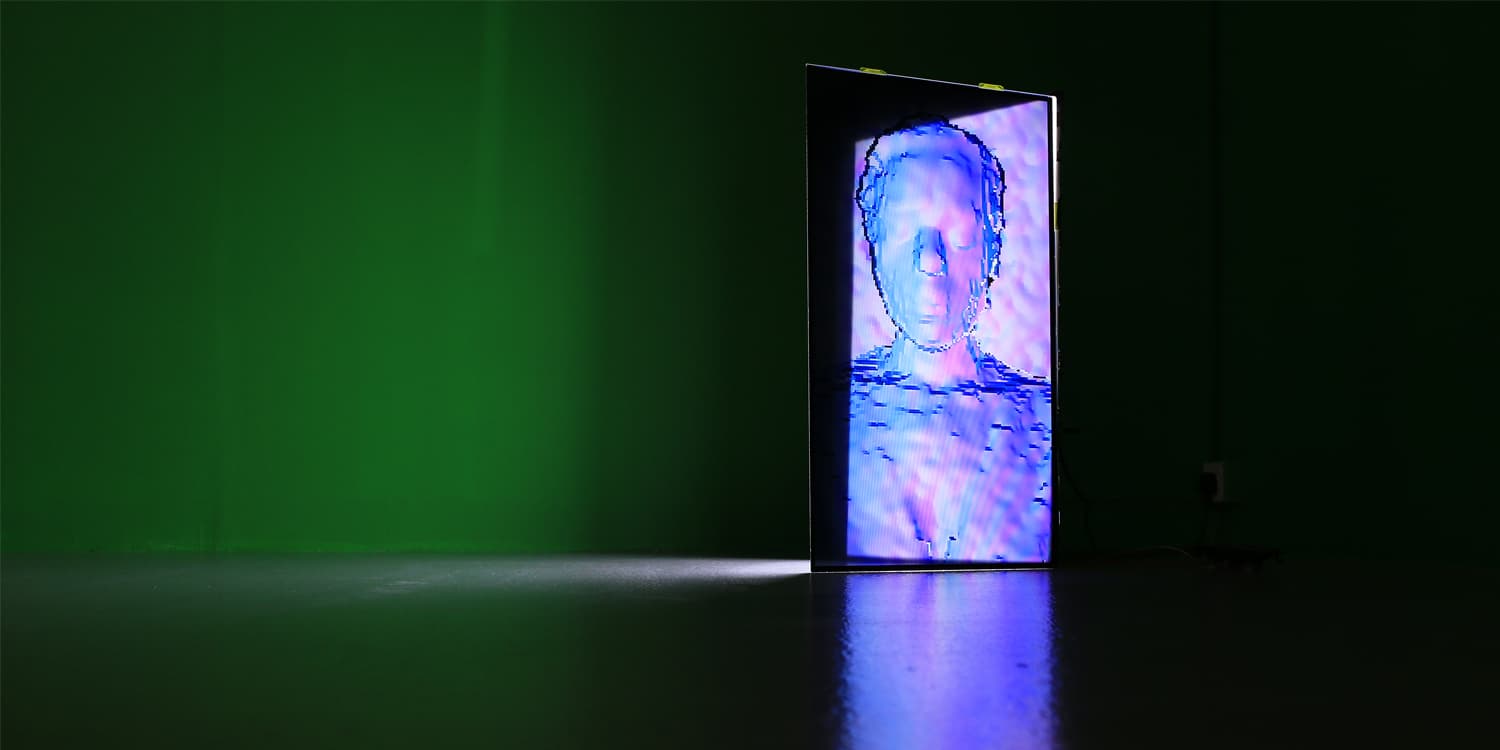 Mays Albaik holds a Bachelors in Architecture from the American University of Sharjah and a MFA from Rhode Island School of Design . She is an alumna of the Salama Emerging Artist Fellowship (SEAF). She has previously exhibited at Tashkeel in group exhibitions 'Found: Workshop Exhibition with Hazem Harb' (2015) and 'Mind the Gap' (2017).
'A Terranean Love Note' will run at the gallery in Tashkeel Nad Al Sheba 1, Dubai from 12 January to 28 February 2020. The exhibition opens from 10am to 10pm daily, except Fridays, and admission is free. Booking in advance is essential via email [email protected] or call +971 4 336 3313. For details on the programme, the exhibition and the tours, visit tashkeel.org.