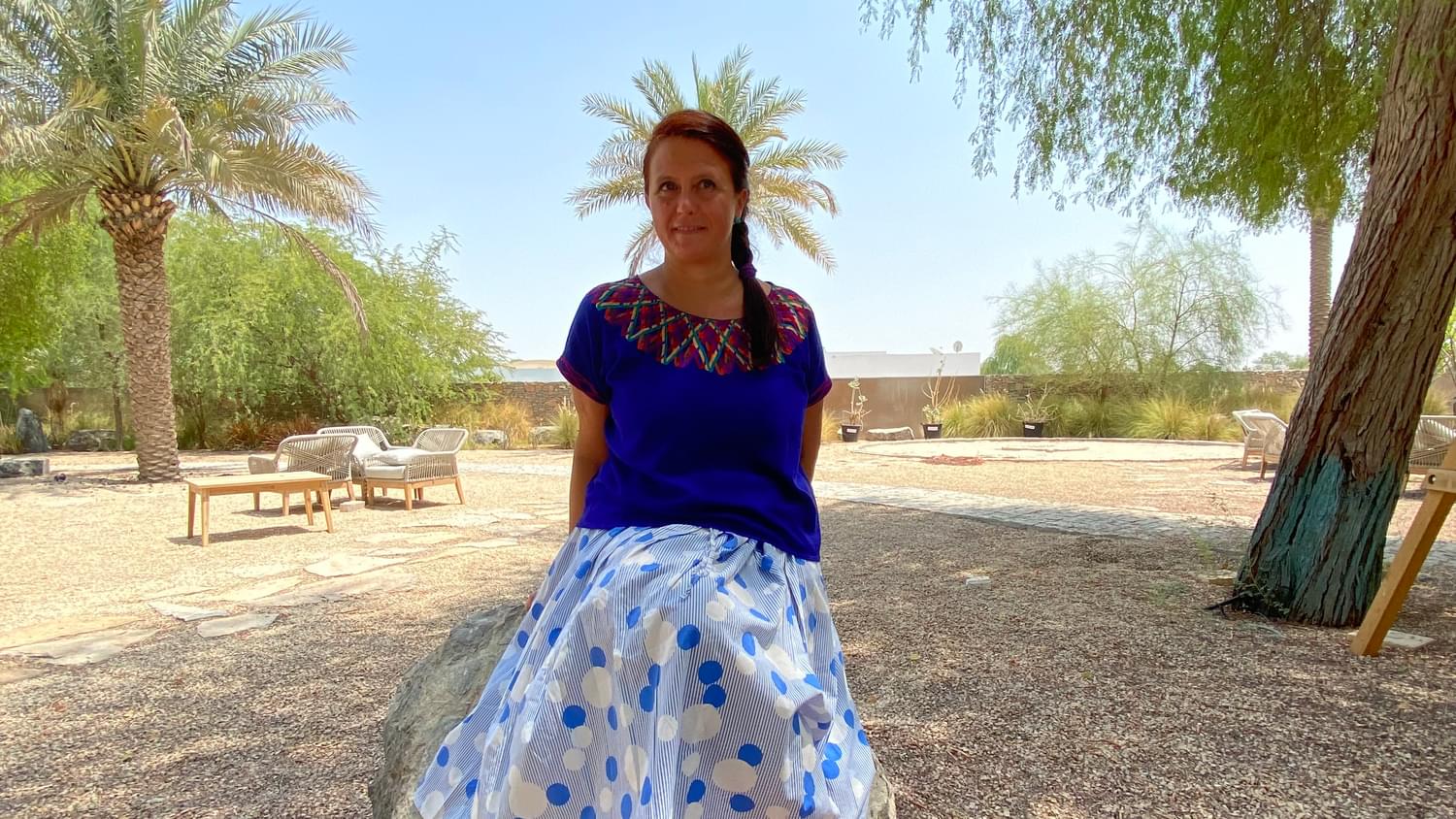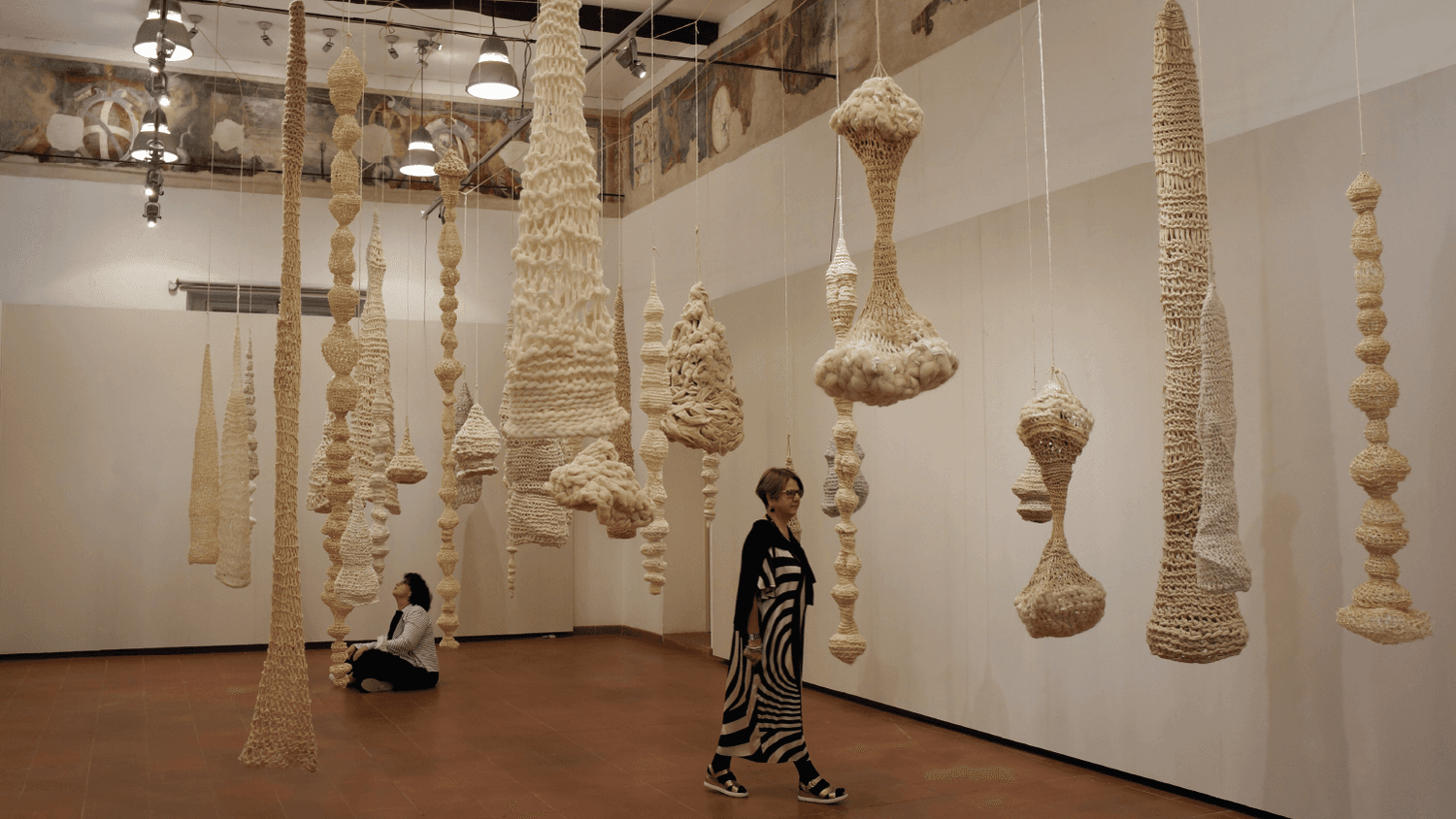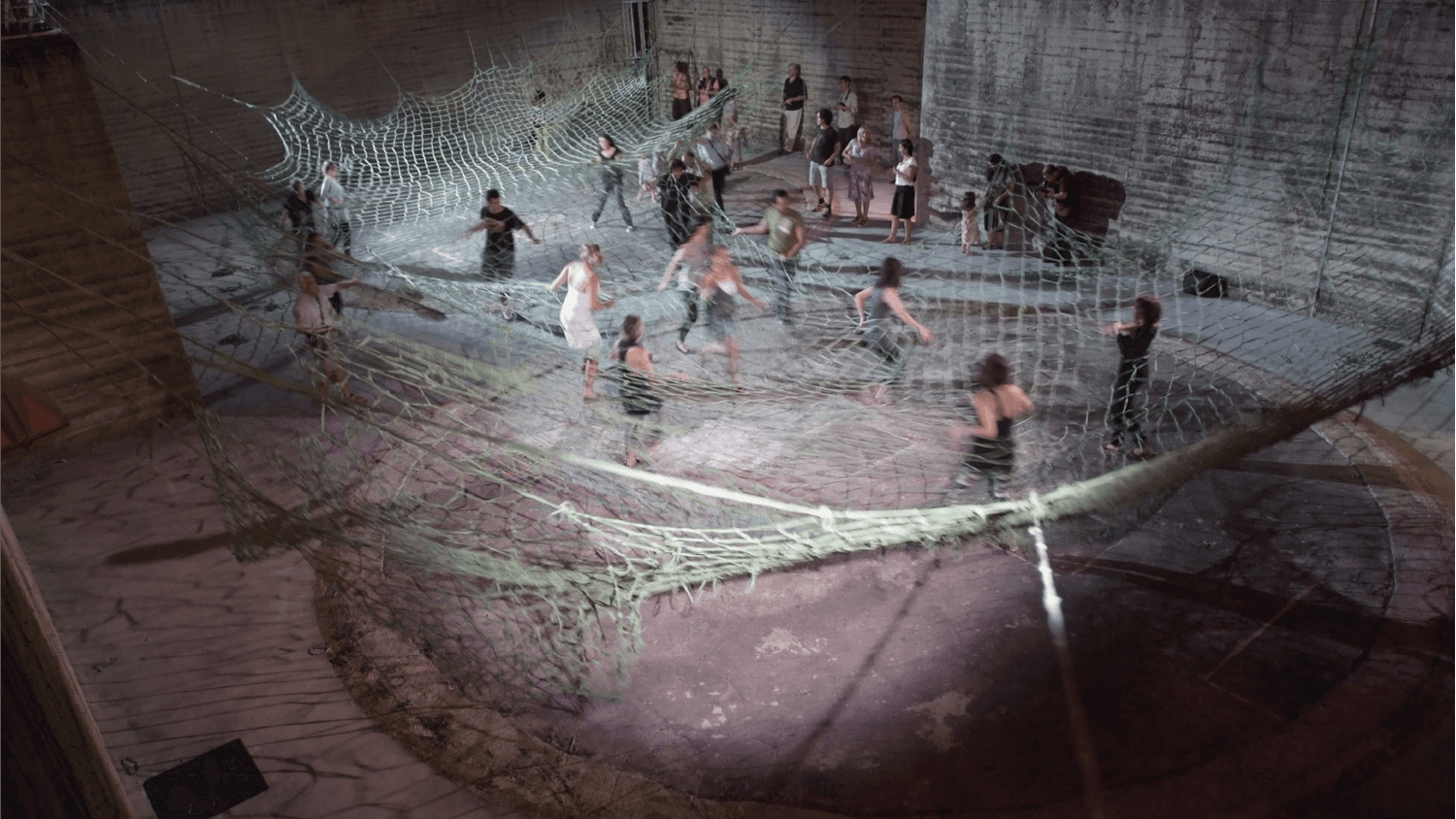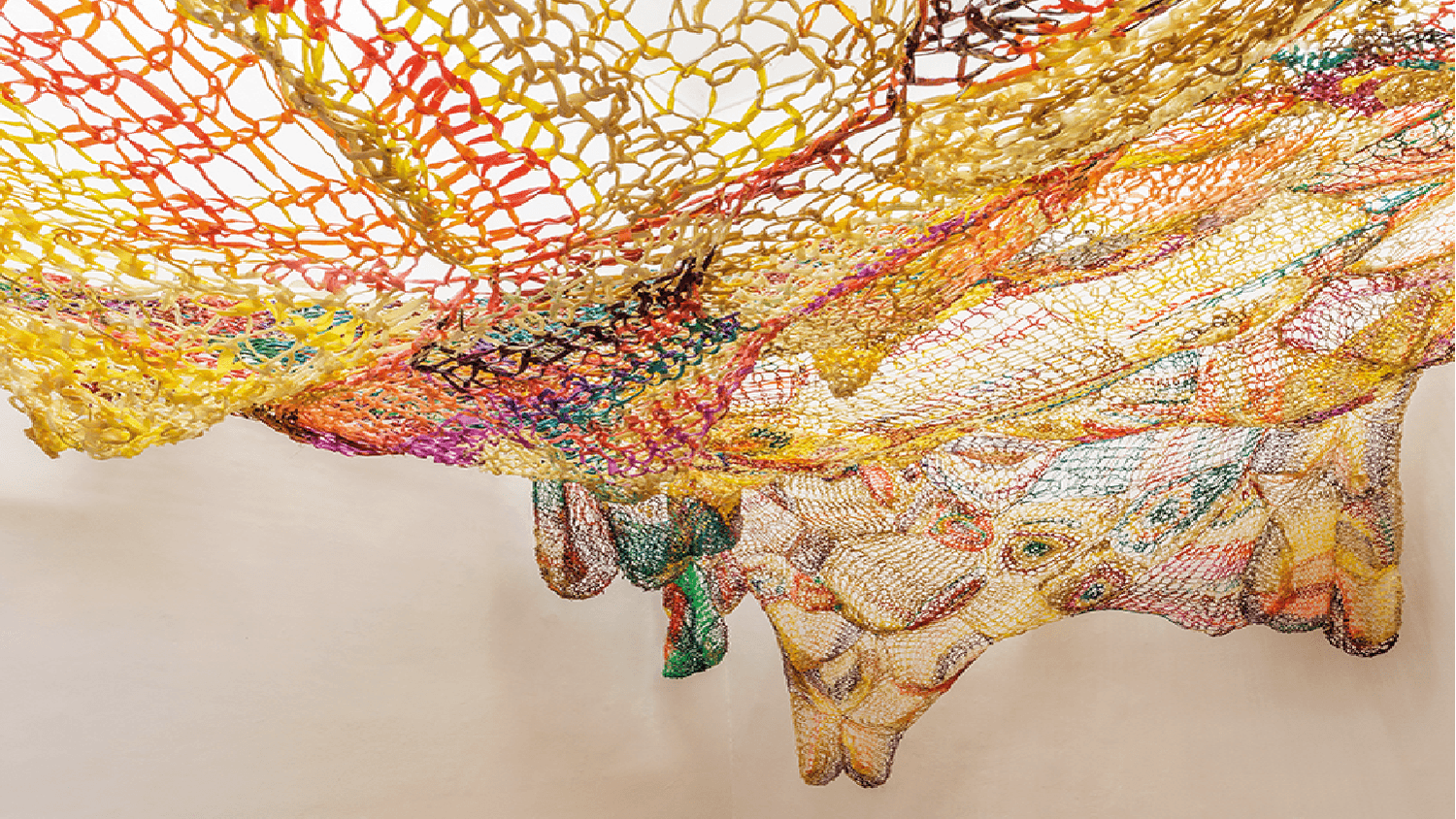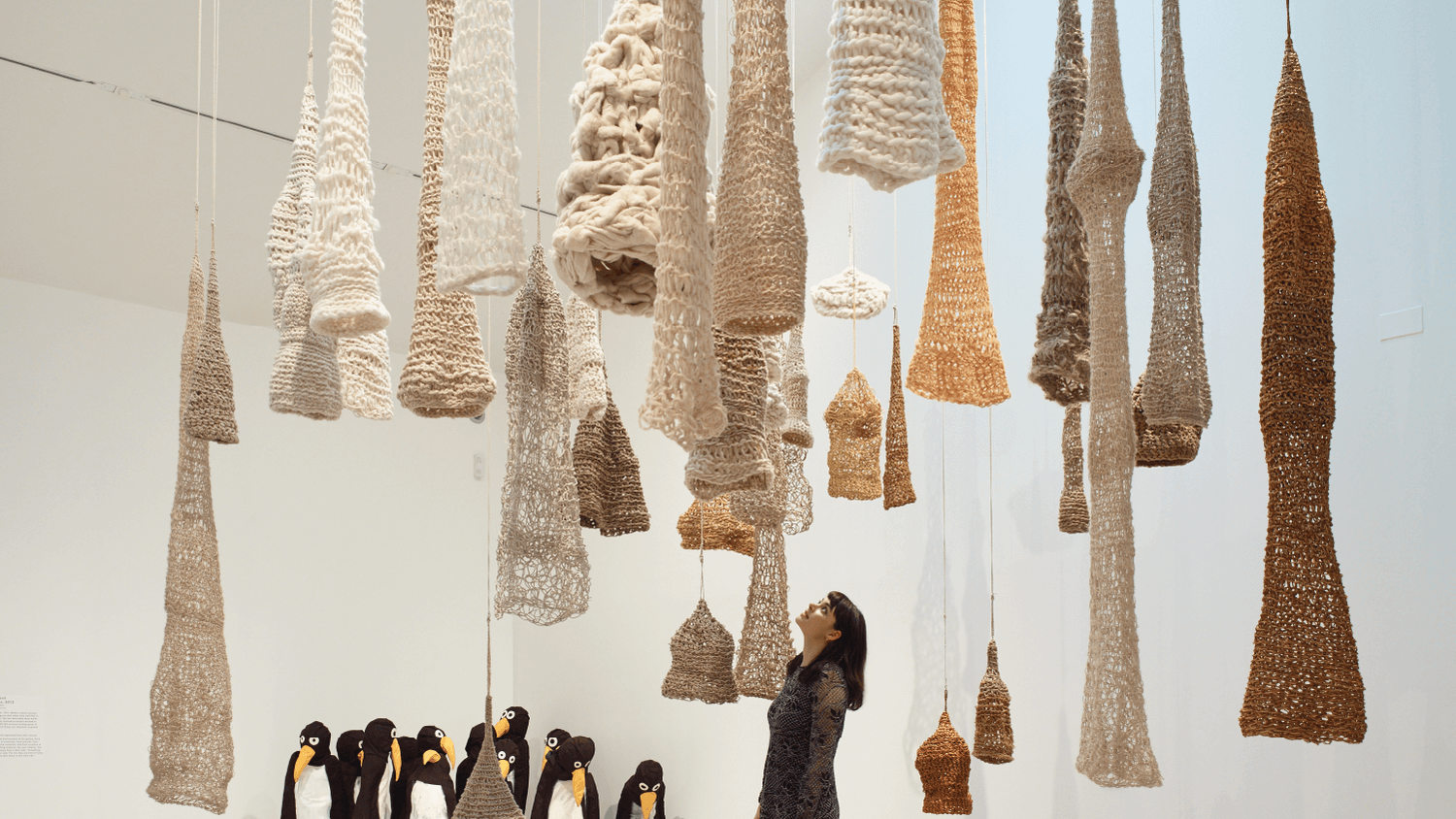 As part of Tashkeel's continuous support for artists, we are pleased to announce Paola Anziché as the artist-in-residence for The Loro Piana Residency at Tashkeel. The residency will run for 4 months from September 2022 to January 2023, in collaboration with Loro Piana, an Italian clothing company specialising in high-end, luxury cashmere and wool products.

Coming all the way from Milan, Paola Anziché is an established, mid-career, contemporary Italian artist who works with textiles and pursues an eco-sustainable practice. She creates soft, tactile sculptures from extensive research of traditional craft techniques and material experimentation. Diving deep into cultures rich in textile traditions is her source of inspiration. Paola's practice focuses on natural materials and she defines her work with the expression "seeing with my hands", as it reflects her way of coming into contact with different textiles and transforming them into unique sculptures. Throughout her career, Paola's work has been exhibited in numerous Italian and international institutions. She has undertaken residencies in several countries, and has experience in developing workshops having taught in China, Germany, UK and Italy.
During her residency, the public will be able to follow her journey through the Residency Blog on https://tashkeelguestartist.wordpress.com/. While at Tashkeel, Paola is seeking to develop organic and sculptural forms that pay tribute to the landscape, archaeology and local traditions of the United Arab Emirates. Paola is keen to explore the UAE's traditional weaving and dyeing techniques, using the equipment and facilities available at Tashkeel. The residency programme will allow Paola to focus on her developing her practice, deliver a variety of workshops at Tashkeel, as well as explore the unique archaeological sites in the UAE. Towards the end of the programme, Tashkeel will hold a solo exhibition, exhibiting Paola's works that were created throughout the residency from 6 December 2022 to 10 January 2023.


This is the second part of a collaboration between Loro Piana and Tashkeel that began in December 2018 when Loro Piana presented 'The Gift of Kings® and The Record Bale: The Noblest of Wools' in Dubai Opera Garden under the patronage of Sheikha Lateefa bint Maktoum, Tashkeel Founder and Director.

The Tashkeel Residency Programme aims to facilitate dialogue and exchange of experience, knowledge and skills across various disciplines of contemporary art and design. It supports the creative growth of emerging and established visual artists and designers, encouraging experimentation with new concepts and materials. The programme allows cross-border collaboration of UAE-based practitioners with others from many countries. While in residence, practitioners become part of the Tashkeel community and engage in interaction and development within a creative environment free from external distractions. Since its launch in 2008, Tashkeel has facilitated residencies for 78 artists and designers from 31 countries.

About the Artist
Opening Hours
Tashkeel Alserkal
Gallery, Unit 26, FN Designs, Alserkal Avenue
Sun-Thu 10am – 7pm, Fri 9am–12pm
(closed Saturdays & public holidays).
Makerspace, Unit 89, Alserkal Avenue
Sat-Thu 10am – 7pm
(closed Fridays & public holidays).


Tashkeel Al Fahidi
House 10, Al Fahidi
(members only)


Tashkeel Nad Al Sheba
Nad Al Sheba 1

Temporarily closed for renovation
How to find us