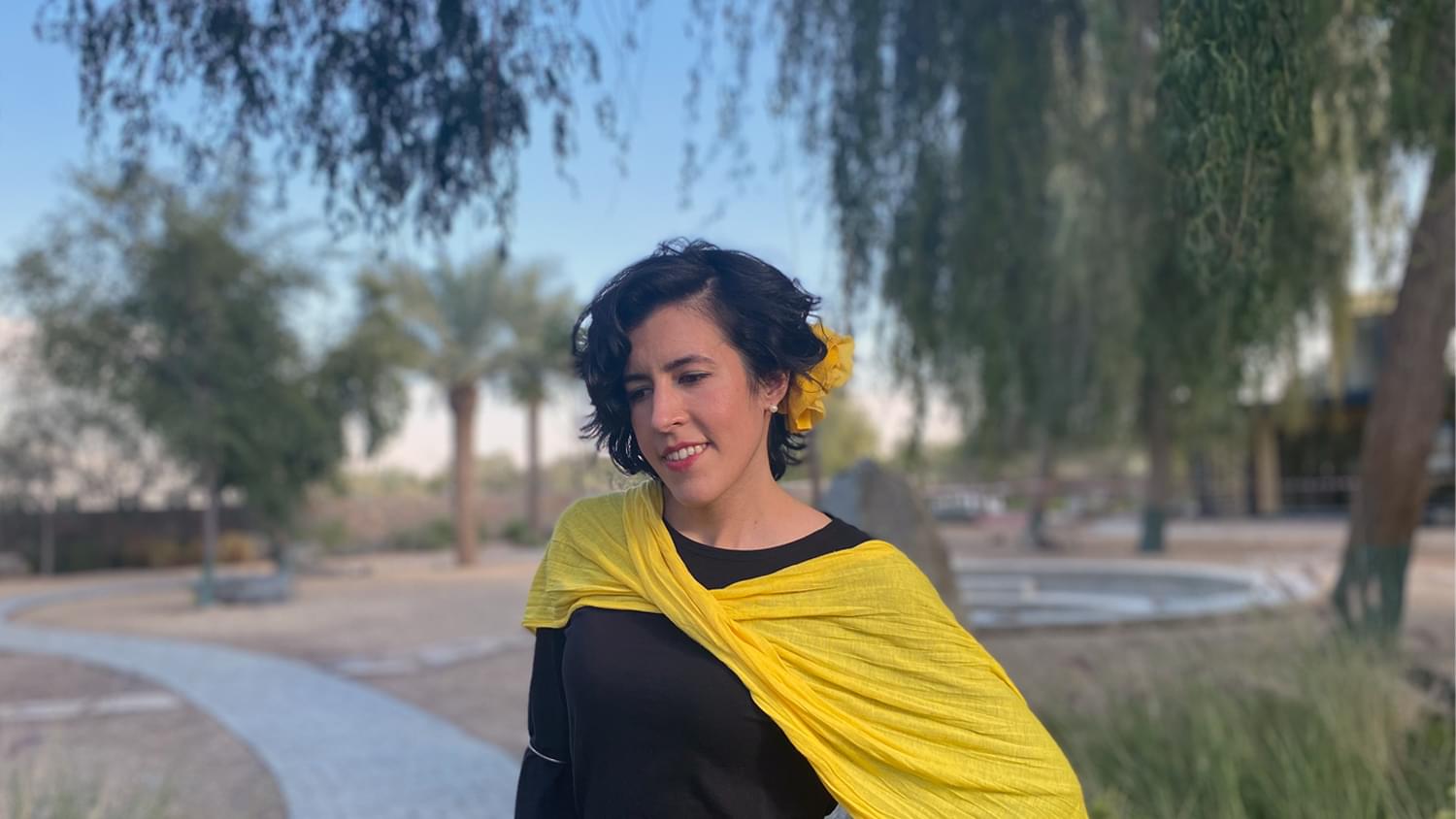 Tashkeel is proud to be hosting Inés J Pedras for the Tashkeel Residency Programme in partnership with Acción Cultural Española and the Embassy of Spain in the UAE. The residency aims to provide an opportunity to Inés to develop her artistic and archictectural practice within the geographical context of the United Arab Emirates, while engaging in intercultural dialogue with artists, designers and craftsmen. Organised in parallel with the Spanish participation in Expo Dubai 2020, the residency will take place over four months (January to May 2022) culminating in an exhibition.
The focus of Inés Pedras's practice is at the intersection where art meets science, and where the digital meets the physical. During her residency at Tashkeel, she intends to pursue a journey of experimental investigations around Arabic architecture and geometry. Historically, there is a strong bond between Arabic and Spanish culture but research and development is needed to rediscover the commonalities and reinterpret these bonds within a 21st century context.
Her project 'BioTensegrity Foldism' is based on the physical and creative conception of the folded (pleated) world. As an abstract notion with a marked constructivist capacity, Inés's geometrical aspirations are inspired by Arabic architecture. This interest in the transformative is a fusion of mathematical sciences and visual art, which allows her to achieve a network, structure and mesh of the greatest versatility.
Inés sees the residency as a chance to focus exclusively on her creative practice and investigate new sources of inspiration. She typically works with lightweight materials adopting a constructionist approach. Flexible in her outlook, she tends to focus on natural materials or at least materials that are less toxic (i.e. papers, bioplastics, and ephemera).
During the residency, Inés shall be part of the community and make full use of the equipment and facilities available at Tashkeel, attaining a deep understanding of UAE contemporary art and design practice. Alongside pursuing her own experimentation and research, she will engage with the wider community, by leading workshops and talks for schools, universities, youth groups and the art and design sector. The public will be able to follow her journey through the Residency Blog on https://tashkeelguestartist.wordpress.com/.
Inés J. Pedras is an architect, designer, artist, engineer and inventor. She focuses on new technologies with an emphasis on computational and integrative design across scales and disciplines. A specialist in Building Information Modeling (BIM), she is passionate about the crossover of workflows strategies between different softwares, addressing the experience-based aspects of parametric modelling, BIM, data analysis, virtual reality and augmented reality.​​​​​​​
About the artist