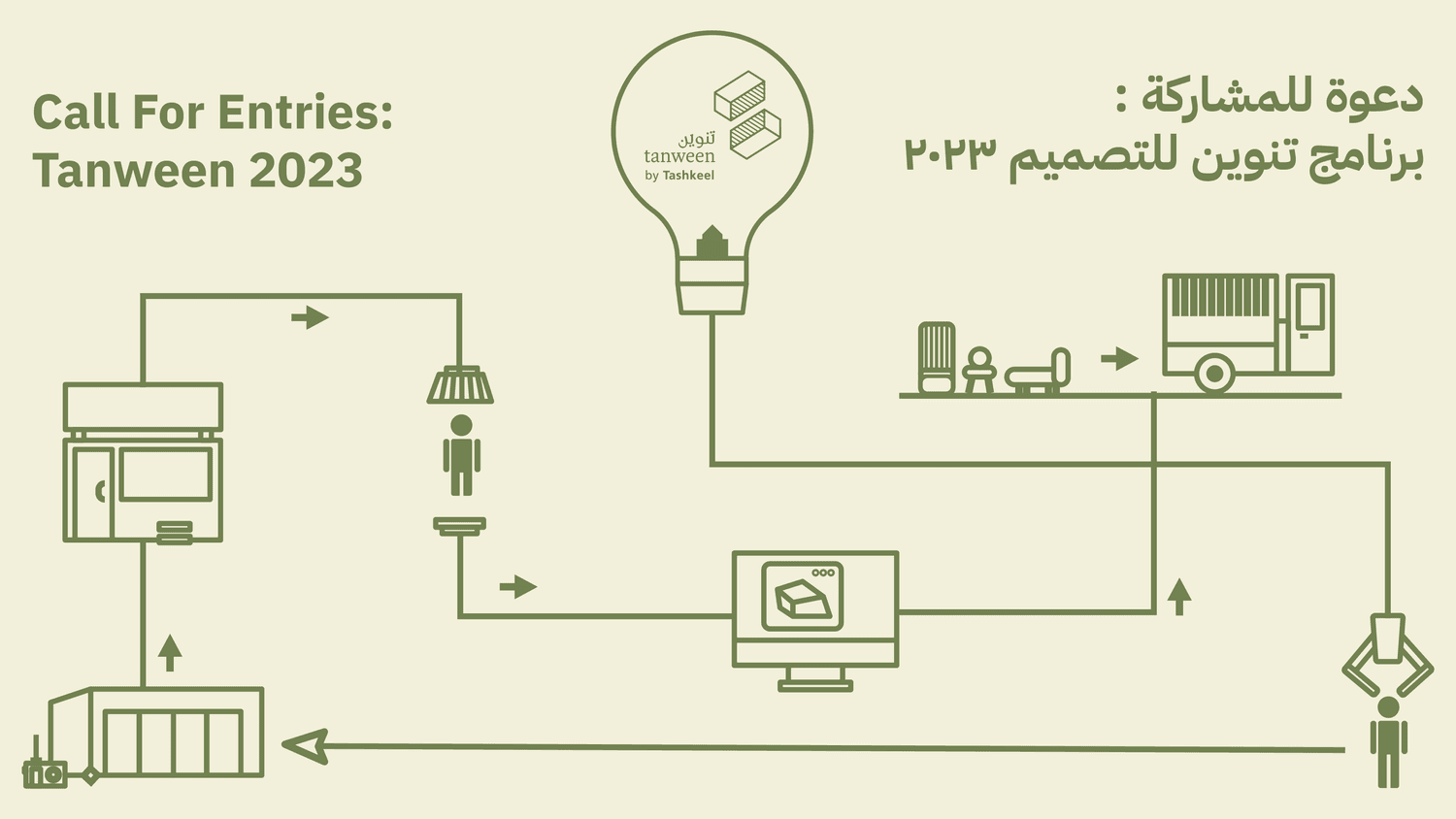 We are pleased to be launching the call for entries for the tenth edition of the Tanween design programme. Each year, practitioners are selected to embark on a journey of experimentation and learning that includes the development of products, from concept to completion, that contribute towards defining a UAE design aesthetic. The final products become part of the Tanween Collection and are revealed to the world at Dubai Design Week. Tashkeel then continues its support by providing funding, marketing and sales resources for a limited-edition product line, enabling each designer to gain entry into the market.
The programme supports designers in design enquiry, material research and experimentation as well as exploring the process and development of prototypes. It draws on a wide range of resources unique to the UAE, from locally based manufacturers, fabricators and artisans to myriad materials including textiles, wood and marble. Through a series of LABs and supporting working sessions, participants engage in group, pair and individual work, experimental practice, collaborative practice, constructive critical feedback, investigation of new business models, reflection and evaluation.
Tanween design programme is led by contemporary design project specialist Helen Voce (UK) and local mentor Kevin Badni with contributions from UAE-based and international design professionals such as Gareth Neal (UK), Salem Al-Qassimi (UAE) and Studio MUJU (UAE).


Deadline for submissions is 10pm, 27 November 2022. All applicants will be notified by 30 November 2022, with the programme commencing on 8 January 2023.
WHO IS ELIGIBLE TO APPLY?
The call is open to all designers, artists, engineers and scientists living and working in the UAE who:
• Are over the age of 21 as of March 2022.
• Work in any design discipline.
• Currently reside in the UAE.
Instructors