The Sleepless Pe-Tal and An Introvert's Dream Party, Jumairy
١٠ أبريل ٢٠١٦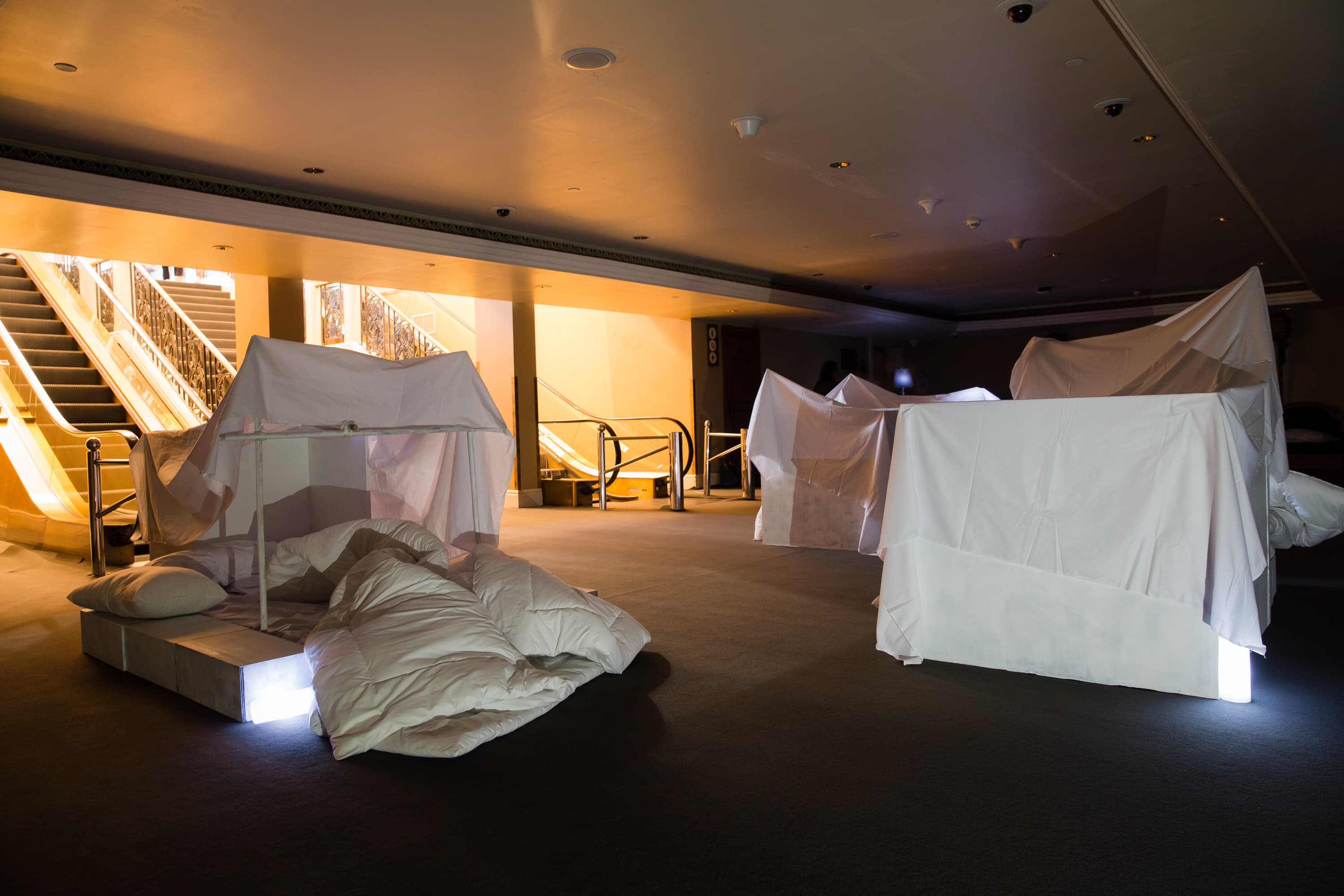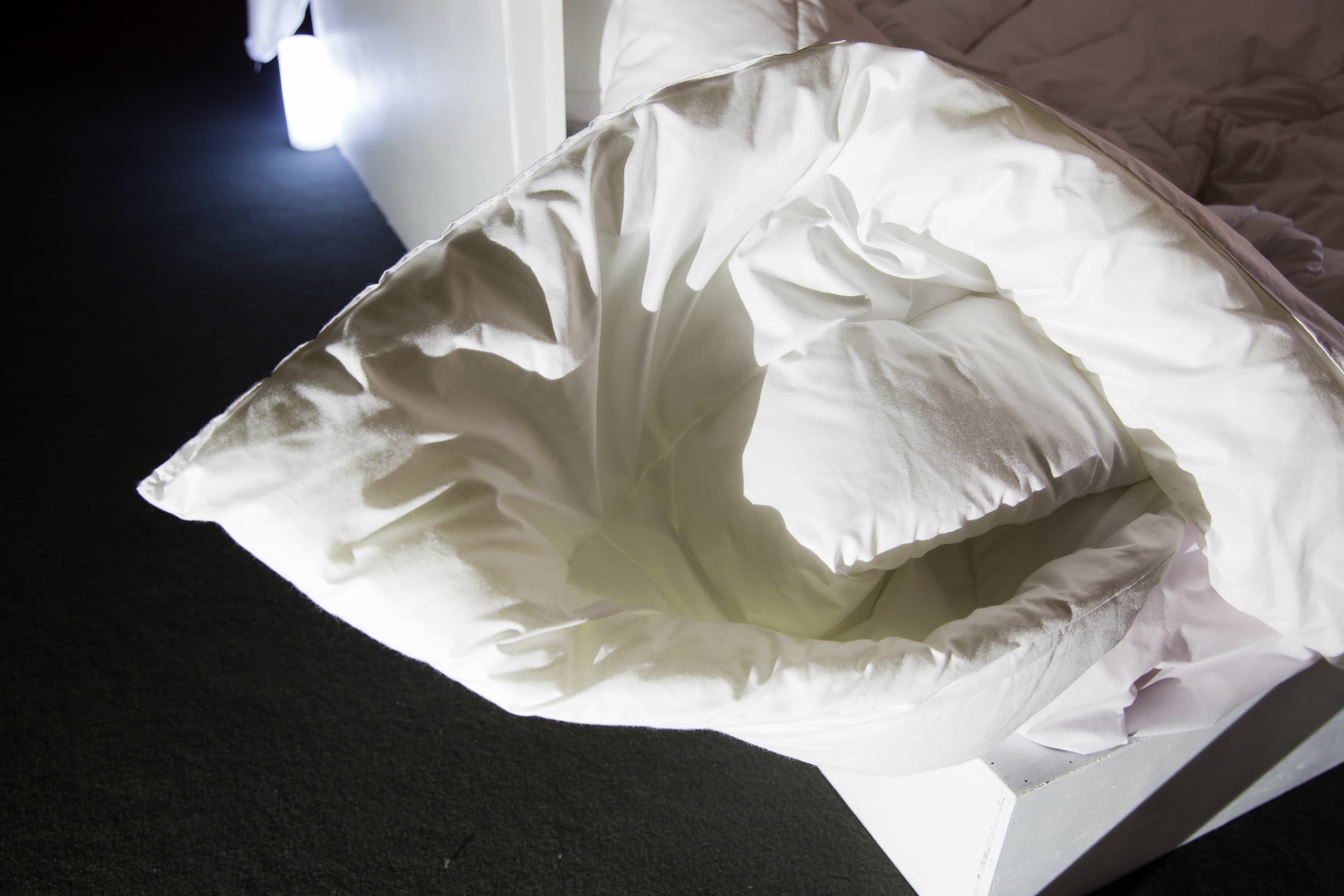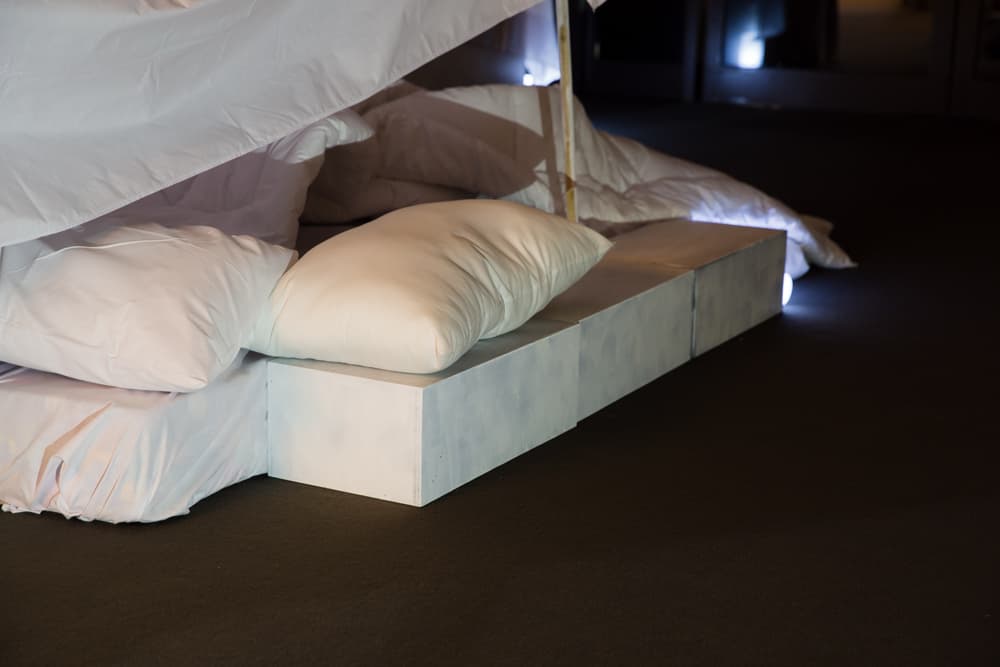 The Sleepless Pe-Tal, 2016, Installation (furniture, various materials and sound)
The Sleepless Pe-Tal, Jumairy focused on cognitive and biological psychology, the scientific study of thinking, behaviour and performance. Fascinated by the way people dream and the interpretations of dreams, Jumairy created a research environment which took on the shape of a clinic. The artist worked with students at Rashid School For Boys in developing original functioning sleeping space sculptures reinterpreted at Art Dubai as a space dedicated to the analysis of the audience's brain activity whilst dreaming and sleeping.
Guests were able to book an appointment at Jumairy's sleeping clinic here. Bookings are now closed.
An Introvert's Dream Party, 2016, Sound Performance
Jumairy's second project was a voluntary disturbance, and an antithesis to the annual parties at Art Dubai, Madinat Jumeirah. Instead of generating an atmosphere that is conducive to a dance party, Jumairy offered a unique "silent dance experience" inspired by silent discos and flash mobs. Wireless headphones were available for guests in a demarcated area at the same time and same venue Art Dubai parties were hosted. Additionally, the artist composed sound tracks for participants to follow whilst listening to his music. Jumairy's performance created a tension among a seemingly homogenous group of people by providing a small number with a completely isolated and collectively introspective experience in what is a typically communal environment. An Introvert's Dream Party was also a comment on the individualisation of social behavior.