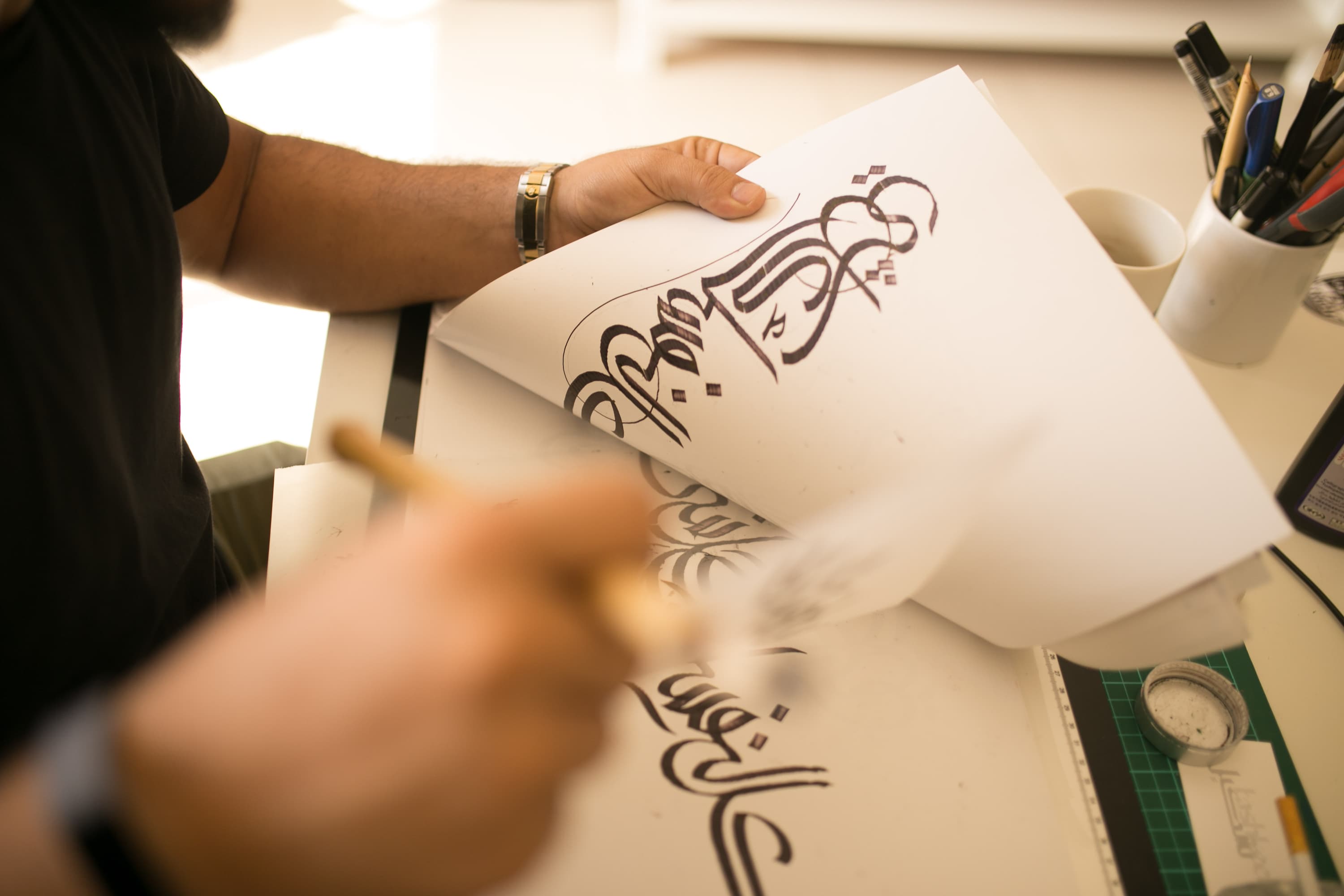 9 December 2018 | 5 - 8 PM
Workshop: Arabic Calligraphy
Ibraheem Khamayseh
In this workshop participants will learn the basics of the craft of Arabic calligraphy, including how to make the fluid forms which are a feature of this art using the tools provided.
10 December | 6 - 7 PM
Talk: Faissal El-Malak
Award-winning, UAE-based fashion designer Faissal El-Malak talks about his practice and career. The Palestinian designer studies has developed his contemporary Middle Eastern design identity by bridging traditional artisan work with modern design.
Faissal studied at Atelier Chardon Savard in Paris and relocated to Dubai in 2014. His first collection incorporated Yemeni handwoven textiles, while his latest seasons have focused on traditional handwoven fabrics from the Medina of Tunis and the cotton jacquards of Upper Egypt, where he worked with artisans to develop modern interpretations of their textile and silver jewellery.
In 2015, Faissal was selected as a competition finalist of 'Who Is On Next Dubai' as part of the 'Vogue Italia Fashion Dubai Experience' and presented his Spring-Summer 2016 collection at Dubai Mall. In 2017, he won the Vogue Arabia DDFC Fashion Prize in the women's ready-to-wear category with his Spring-Summer 2018 collection.