Unconventional Plate - A Drypoint and Collagraph Workshop
Starts - Saturday
9 October 2021
Azim is an illustrator and maker of things. Azim is interested in hospitality, sharing and their limitations. He is interested in making tihings that allow for sharing and gifting. His practice manifests through prints, zines and soap. Azim is an avid user of the risograph machine at Tashkeel, as it allows for making prints that are more feasible and accessible to larger group of people.
Schedule:
Date: 9 October 2021
Time: 10am - 5pm
Capacity:
7 spaces left
Location:
Tashkeel Nad Al Sheba
Fees:
AED 450.00
Please note that fees are non-refundable.
Tashkeel reserves the right to reschedule any gathering in adherence to current Dubai Government regulations. As such, all workshops and events are socially-distanced and capacities are limited. Visitors to Tashkeel are required to submit proof of vaccination upon registration/arrival, wear masks at all times and use the sanitiser stations available.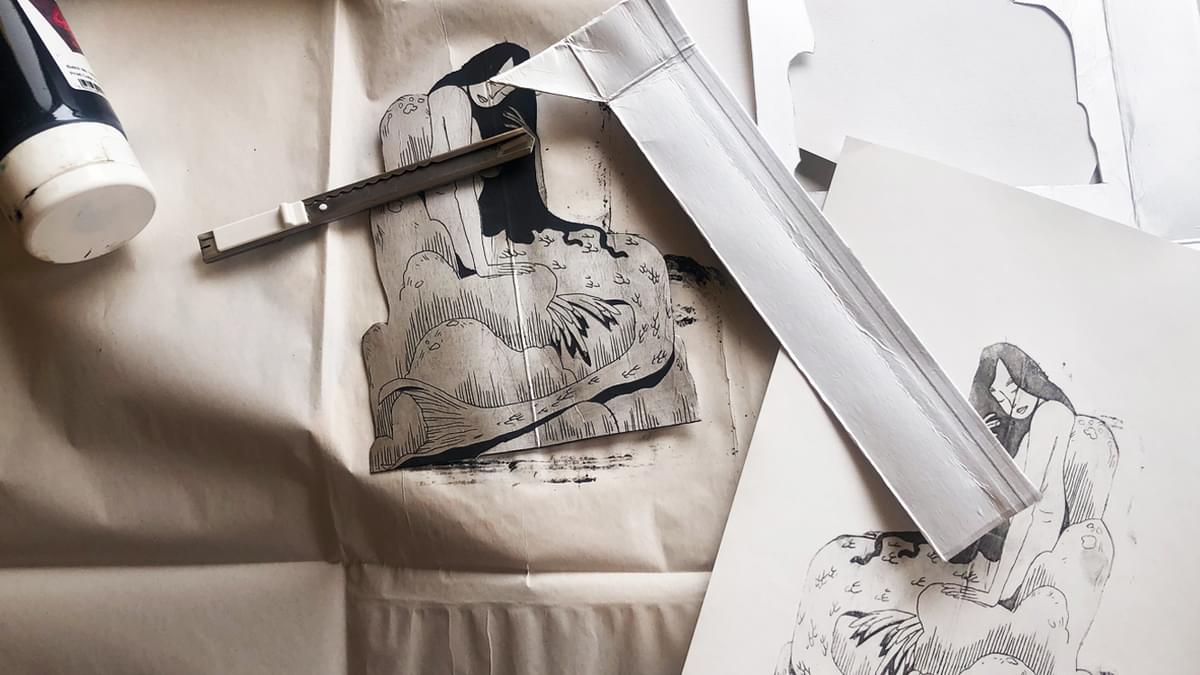 This workshop by artist Azim Al Ghussein will use the versatile printmaking process of collagraph/drypoint using unconventional materials.
A collograph is essentially a collage of materials of various textures glued on to a printing plate, often a thin wood or cardboard. It is a form of relief printing that allows artists to create interesting marks and tonal effects due to the use of different materials – anything from lace to leaves, fabrics, card, yarn and so on.
Using milk cartons as the collagraph plate, participants will experiment with food-based colourants to create their ink and explore visuals from the kitchen. They will examine containers and measuring methods used in the preparation of food. They are encouraged to bring their own powdered dry spices.
Under the guidance of the instructor, participants will develop a drawing on paper before adapting it to a drypoint etching onto their tetra-pak (milk carton) plates. The plates will also be collaged with various materials to allow for collagraph printing. By the end of the workshop, each participant will leave with an edition of 4 prints.
Opening Hours
We are open today
9:00AM - 10:00PM
Open: Saturday - Thursday
Closed: Friday
How to find us