Pottery Flower Vases
Starts - Sunday
29 October 2023
Amani Badur, a potter, delves into a process unconcerned with outcomes. For her, being a potter marked the start of an uncertain journey. She values openness, observation, and humility to explore ideas in her surroundings. Her approach is intuitive, respecting her heritage, experience, and aesthetic sense from upbringing and education. Amani sees pottery as a highly technical craft. With dedicated practice, she strives to master the intricate skills for proper pottery. Humility is vital, viewing challenges as learning chances, not obstacles. Amani deems the process demands a serene mind, synchronized hands and eyes to shape ideas into reality.
Schedule:
Date: 29 October 2023
Time: 4 - 6 pm
Capacity:
15 spaces left
Location:
Tashkeel Makerspace - Alserkal Avenue (Warehouse 89)
Fees:
AED 275.00 (+VAT)
Please note that fees are non-refundable.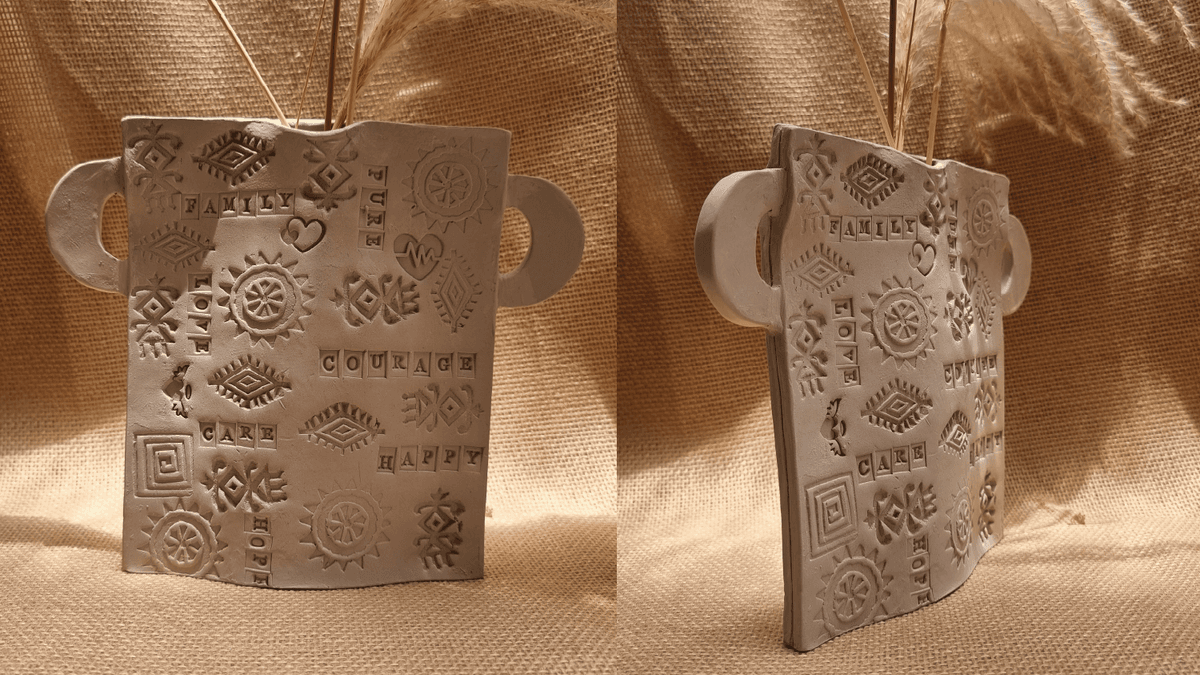 Designed to ignite your artistic spirit, this workshop empowers you to craft your very own ceramic pieces using the foundational technique of handbuilding. Armed with just your hands and basic tools, you'll embark on a creative journey that unveils the art of turning clay into a masterpiece.
The instructor will lead the way, demonstrating the creation of a stunning flower vase and sharing invaluable insights to kickstart your journey. Guided by her expertise, you'll dive into the realm of design and creation, channeling your ideas into tangible works of art.
By the end of the workshop, each participant will have a cherished clay keepsake to adorn their space or transform into a remarkable ceramic marvel.
This master class workshop is tailored for beginners and those interested in the captivating world of ceramics.
Opening Hours
Tashkeel Alserkal
Gallery, Unit 58, Alserkal Avenue
Sun-Thu 10am – 7pm, Fri 9am–12pm
(closed Saturdays & public holidays).
Makerspace, Unit 89, Alserkal Avenue
Sat-Thu 10am – 7pm
(closed Fridays & public holidays).


Tashkeel Al Fahidi
House 10, Al Fahidi
(members only)


Tashkeel Nad Al Sheba
Nad Al Sheba 1

Temporarily closed for renovation
How to find us