Memory and architecture
Starts - Sunday
11 December 2022
Born in 1980 in Gaza; Palestinian artist Hazem Harb currently lives between Rome, Italy and Dubai, UAE. Harb completed his MFA at The European Institute of Design, Rome, Italy in 2009. Some of Harb's solo shows include: 'The Invisible Landscape & Concrete Futures' curated by Lara Khaldi, Salsali Private Museum, Dubai, March 2015; Al Baseera, Athr Gallery, Jeddah, 2014; I can imagine you without your home, Etemad Gallery, Dubai, UAE, 2012; Is this your first time in Gaza? The Mosaic Rooms, A.M. Qattan Foundation, London, UK, 2010; Burned Bodies, video installation, Città dell'Altra Economia Rome, Italy, 2008.

He has also participated in numerous international group exhibitions some of which are: Made by War at the National Ethnorgraphic and Pre-historical Museum Luigi Pigorini, Rome, Italy, 2007; All that is Unknown at Al-Ma'mal Art Foundation for Contemporary Art, Jerusalem, Palestine, 2011; A Patch On My Evil Eye The Arab British Centre, London UK, 2010; A View From Inside, FotoFest Houston Biennial, 2014 and Sphere 6, Galleria Continua's Le Moulin, France, 2013 and 2014. In 2015, he participated in Common Grounds, Museum Villa Stuck, Munich Feb 2015; Politics & The Production of Space: The Written City, curated by Michel Dewilde, Brugge City Hall, Belgium, Apr 2015.
Harb was awarded a residency at The Delfina Foundation, London; Cite des Arts, Paris and Satellite, Dubai. In 2008, he was shortlisted for the A.M Qattan Young Artist of The Year award. His work is in the collections of The British Museum, Sharjah Art Foundation, Centre Pompidou, The Oriental Museum - Durham University, Salsali Private Museum and Al Qattan Foundation among others.
Schedule:
Date: 11, 12 and 13 December 2022
Time: 5:30 - 8:30 pm
Capacity:
15 spaces left
Location:
Tashkeel Nad Al Sheba
Fees:
AED 845.00 (+VAT)
Please note that fees are non-refundable.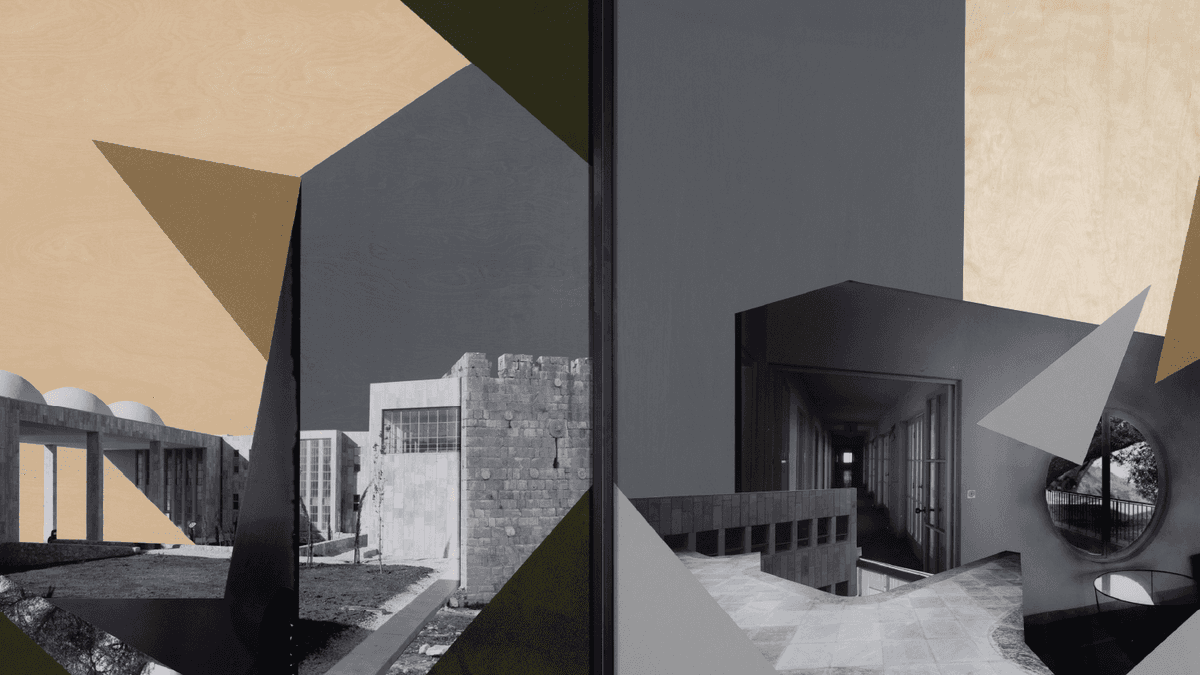 Join visual artist Hazem Harb in this intensive collage workshop suitable for artists of all levels, from beginners to advanced.
Collage describes both the technique and the resulting work of art in which pieces of paper, photographs, fabric and other materials are arranged onto a backing. It can be a collection or combination of various things intentionally collected or randomly picked. This workshop is inspired by Hazem Harb's visual art practice and will explore the built environment. Over the course of three sessions, participants will learn different forms of collage techniques and use them to create architectural spaces and build narratives to populate them. By experimenting with various textures, materials and mixed media and exploring with colour, tone, line and composition, they will create two-dimensional and three-dimensional works.
By the end of the workshop, participants will have acquired a solid understanding of fundamental collage techniques, possessing the confidence and ability to apply it within their art practice.