Critical Dialogues
Starts - Wednesday
20 October 2021
Kevin Jones is an independent arts writer based in Dubai. New York-born and Paris-bred, he has lived in the Middle East for the past 13 years and is currently the UAE Desk Editor for ArtAsiaPacific. He has contibuted to The Art Newspaper, Artforum.com, ArtReviewAsia and FlashArt International. Regionally, his writing has been published in Harper's Bazaar Art Arabia, Bidoun, Canvas, Brownbook and The National. He holds a BA with a double major English Literature/Journalism from Northwestern University. His MA is in Linguistics/Semiotics from La Sorbonne Nouvelle (Paris III).
Devoted to fostering a critical voice on contemporary art in the Gulf region, Kevin designed and has taught the 12-week Critical Dialogues programme at Tashkeel since 2016, and is a tutor with Art Jameel as part of its Hayy Learning initiative in Jedda, KSA. Formerly a brand strategist with international branding and communications agencies, Kevin is also the founder of the niche consultancy Juniper Mind, which challenges artists, brands and cultural institutions to think more critically.
Schedule:
Dates: 20 October - 2 February (every Wednesday)
Time: 7 - 9pm


Capacity:
10 spaces left
Location:
Online
Fees:
AED 2,435.00
Zoom link will be sent upon registration.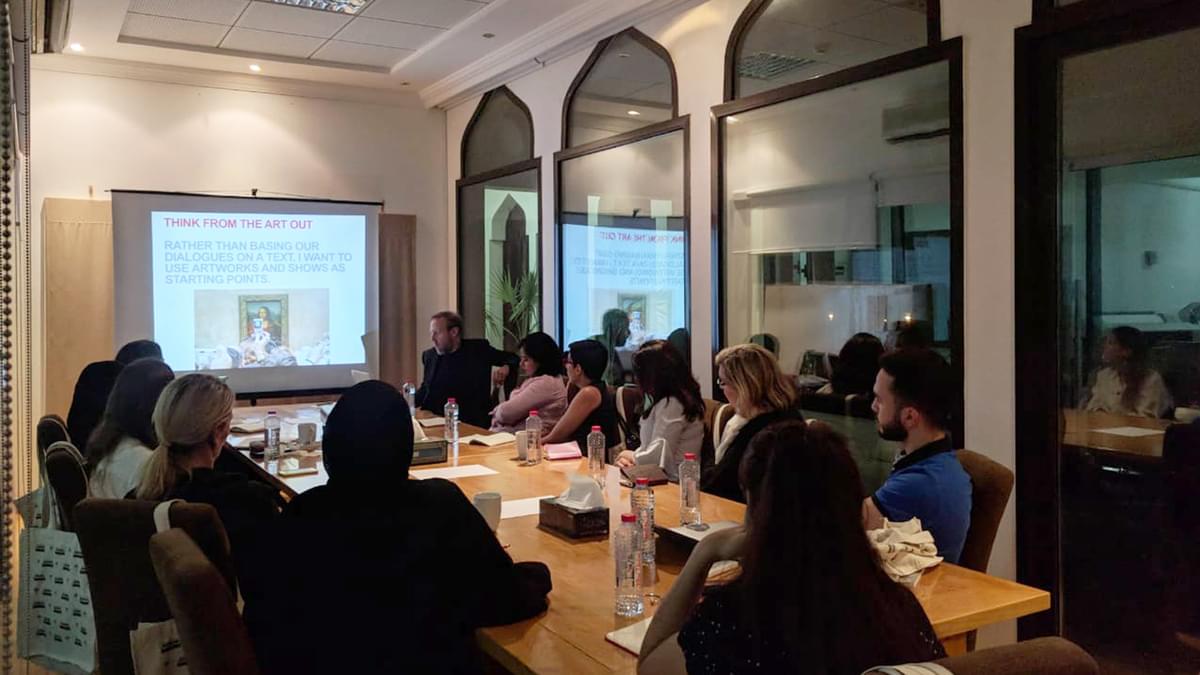 This yearly twelve-week course offers artists the tools to significantly improve how they represent themselves.
Based on the belief that we can't think critically if we don't read critically, the course devotes six weeks to exploring critical texts from various schools of thought. Participants are encouraged to read between the lines to untangle textual strategies of common art world texts—press releases, curatorial statements, exhibition reviews, catalogue essays—cultivating a less naïve approach to how meaning is generated.

The following six weeks consist of peer critique sessions, for which each artist will write a statement on his or her practice. The crits, combined with the previously studied strategies, enable artists to close the gap between how they see their practices and how they write about them.
Self-awareness is a key step to closing this gap. Once freed from the typical traps—pointless biographism, identity clichés, second-guessing the curator—the texts tell more strategic—and more potent—stories.
Course outcomes:
• Increased fluency in reading and decoding critical texts
• Confidence to critique and be critiqued
• Heightened sensitivity to strategies of messaging and self-representation
• Sharper critical eye on how meaning is produced by art world players
Opening Hours
We are closed today
Open: Saturday - Thursday
Closed: Friday
How to find us