Cat's Cradle
Starts - Sunday
2 October 2022
Paola Anziché is the 2022 Loro Piana Artist-in-Residence at Tashkeel. An established, mid-career, contemporary Italian artist, she specialises in textiles and pursues an eco-sustainable practice, building soft, tactile sculptures based on extensive research into traditional craft techniques and material experimentation.
Paola holds a graduate of Accademia di Belle Arti di Brera (Milan) and Städelschule – Staatliche Hochschule für Bildende Künste (Frankfurt). Her work has been exhibited in public and private institutions, including in Italy: Salvatore Ferragamo Museum; XXI Triennale Internazionale Milan; GAM Gallery of Modern Art, Turin; and MAMbo Museum of Modern Art, Bologna; as well as internationally, including Turner Contemporary, UK and Kichik QalArt, Azerbaijan. She has undertaken numerous artist residencies in countries ranging from Guatemala, Bolivia and Brazil to Switzerland, Finland, France and The Netherlands. In 2019, she collaborated with the College of Art at the University of Technology in Taiyuan, Shanxi, China. In the same year, her monograph 'La terra suona (The Earth Sounds)' was published by Viaindustriae Publishing.

Schedule:
Date: 2 October 2022
Time: 11am-1pm
Capacity:
15 spaces left
Location:
Tashkeel Nad Al Sheba
Fees:
AED 257.14 (+VAT)
Please note that fees are non-refundable.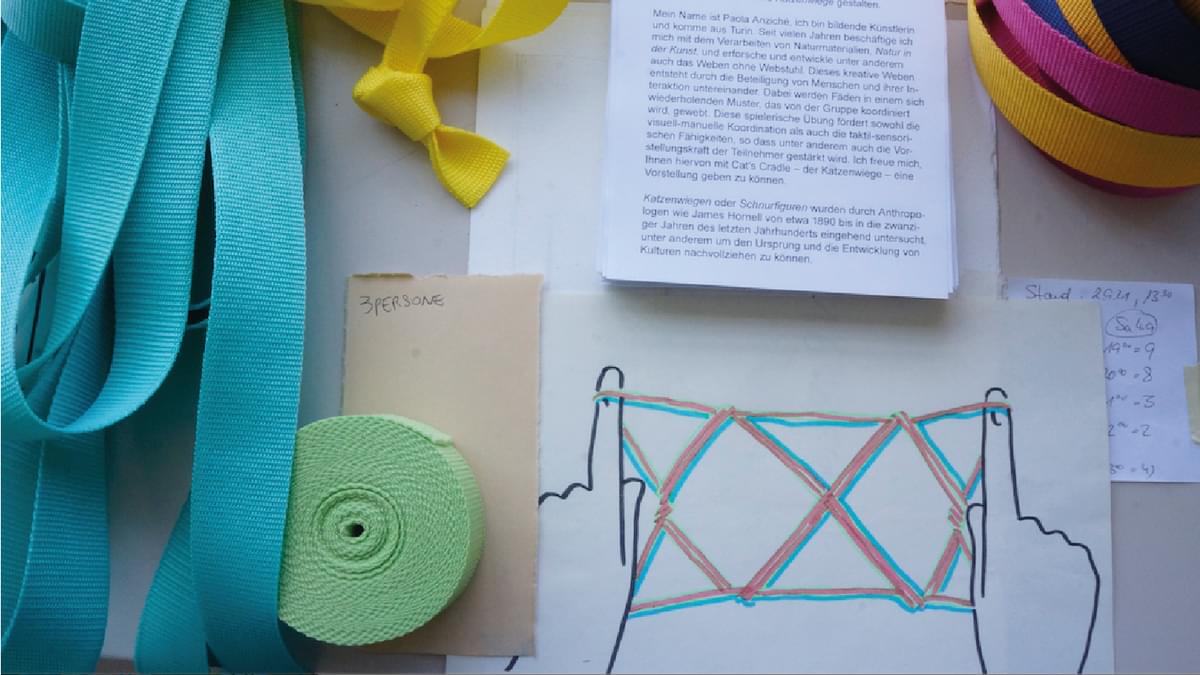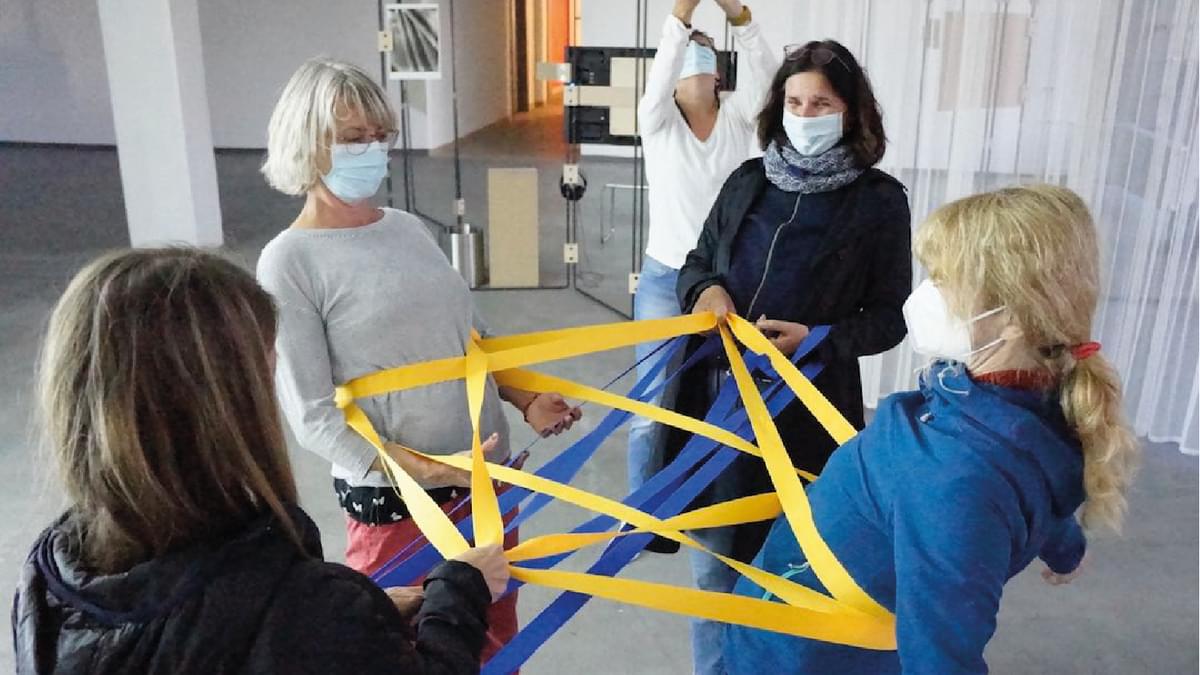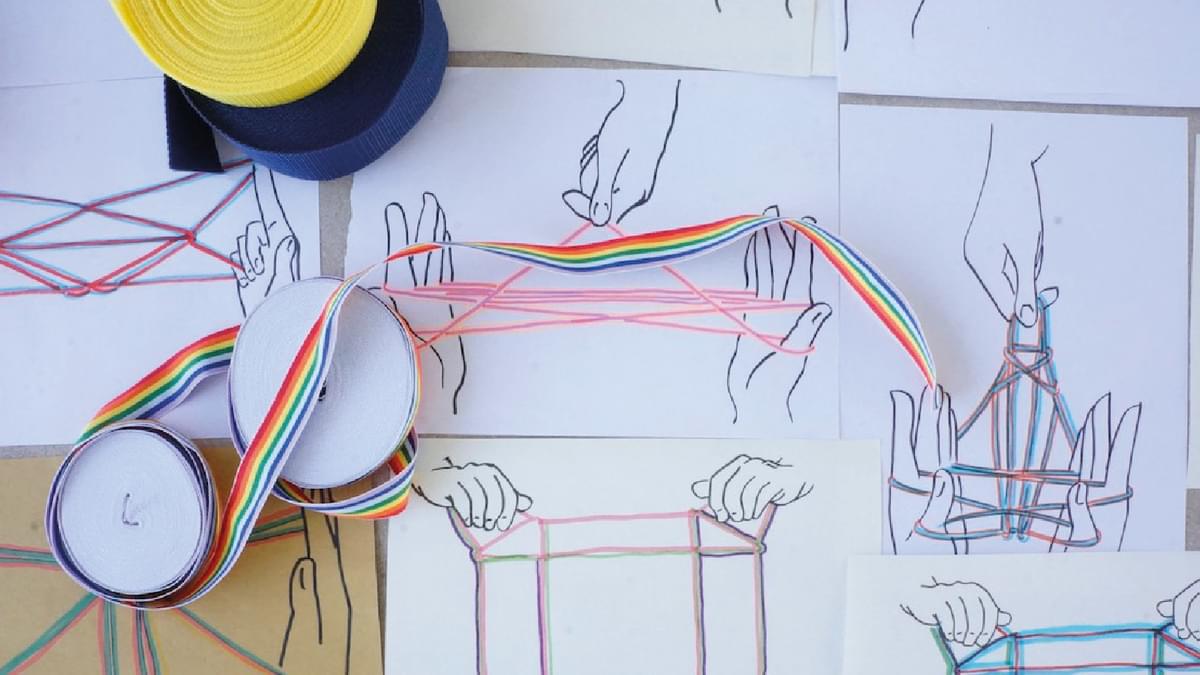 Join the 2022 Loro Piana Artist-in-Residence at Tashkeel, Paola Anziché, for a physical and interactive workshop of loomless weaving. A simple and engaging activity based on participation, this playful, hands-on session will enhance visual, hand-eye coordination and tactile sensory skills, so that, among other things, the participants' imaginations are strengthened.
'Cat's Cradle' is a popular game involving the creation of various string figures between the fingers. It was widely studied by anthropologists between the 1890s up to the 1920s in attempts to trace the origin and developments of cultures. In this workshop, participants as a group will try to interpret a drawing through weaving using not just their hands but all parts of the body. The drawings are based on reflections of the natural world, including plants and animals. The performative actions consist of solving and translating a drawing into three-dimensional scale. This is a hands-on, manual and physical exercise; the more the participants get involved, the better the results!