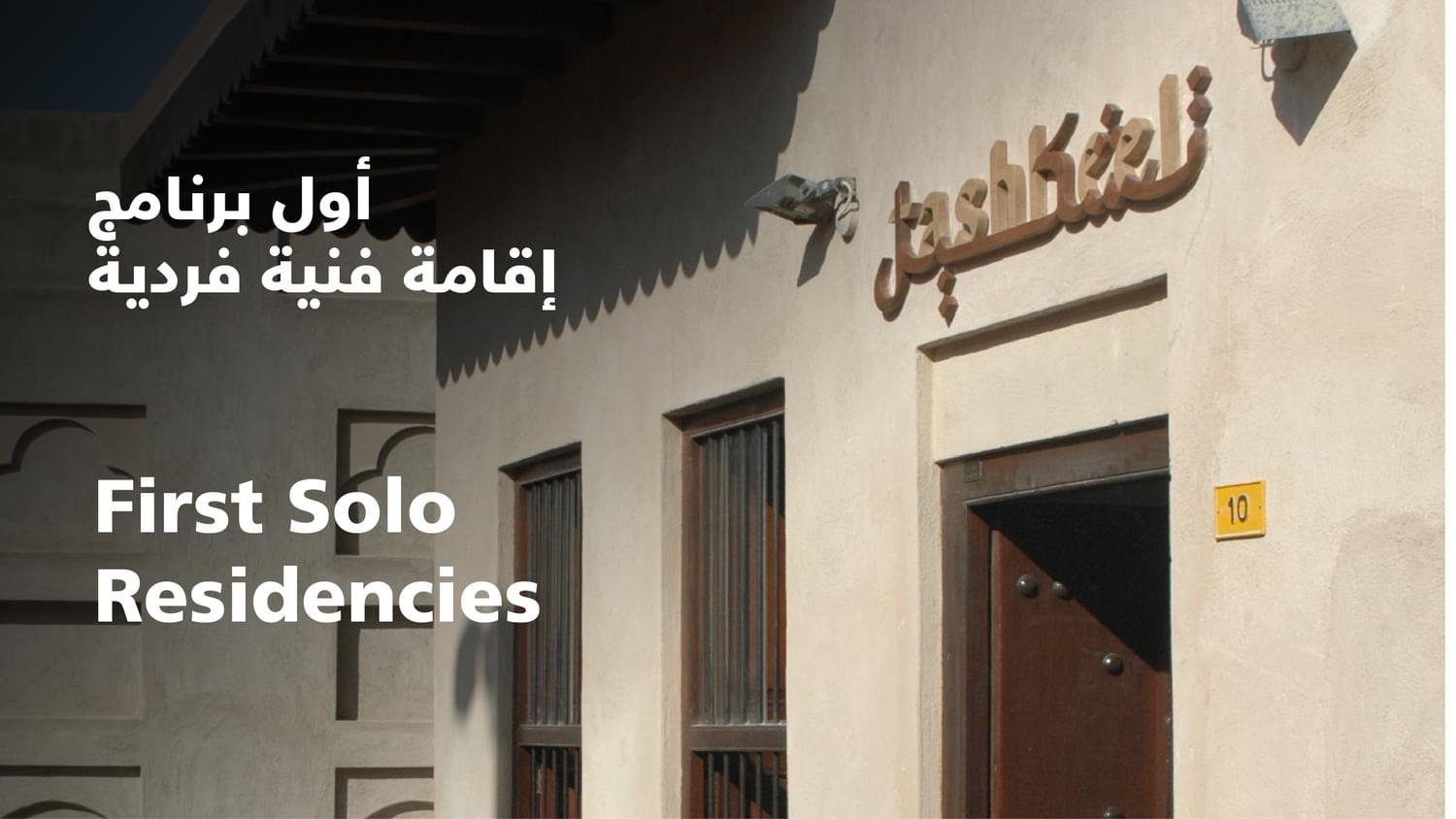 ‬Tashkeel is pleased to launch the call for applications for First Solo Residencies, a new addition to Tashkeel's Residency Programme‭, ‬which will enable UAE-based art‭ ‬and design practitioners to undertake a short term‭, ‬self-directed residency within the Emirate of Dubai‭ at Tashkeel House 10, Al Fahidi Historical Neighbourhood. The aim of the First Solo Residencies is to provide artists and designers who are members of Tashkeel with the opportunity to present an exhibition‭, ‬public outcome or work-in-progress‭. ‬The programme is intended to both support and nurture practice‭, ‬whilst‭ ‬providing the freedom within the space to experiment and build experience‭ ‬–‭ ‬from installation through to curation and display‭.‬
Opened in 2010‭, ‬Tashkeel Al Fahidi contains two galleries together with five studios occupied by artists working in fine art‭, ‬jewellery and mixed media‭. ‬Over the last 11‭ ‬years‭, ‬Tashkeel Al Fahidi has played host to 13‭ ‬exhibitions by UAE-based artists‭, ‬8‭ ‬exhibition programmes during SIKKA‭, ‬and 6‭ ‬editions of the A.i.R‭. (‬Artists-in-Residence‭) ‬programme in partnership with Dubai Culture and Arts Authority‭.
The call is open to all Tashkeel members, active or inactive. Up to 2 individuals can submit a joint application, and successful applicant(s) must hold a valid Tashkeel monthly membership for the duration of the residency. Applicants can choose between two residency periods: 1 November - 31 December 2021 or 11 January - 6 March 2022.
Download the application form for details on the programme and submission guidelines.

The completed application form and images should be no more than 10MB in size in total. The submission should be emailed with the subject header‭ ‬'First Solo Residencies‭: [‬YOUR NAME‭]‬'‭ ‬to‭ ‬[email protected]‭ ‬ by 10pm, 10‭ ‬August 2021‭.
Opening Hours
We are open today
10:00AM - 10:00PM
Open: Saturday - Thursday
Closed: Friday
How to find us