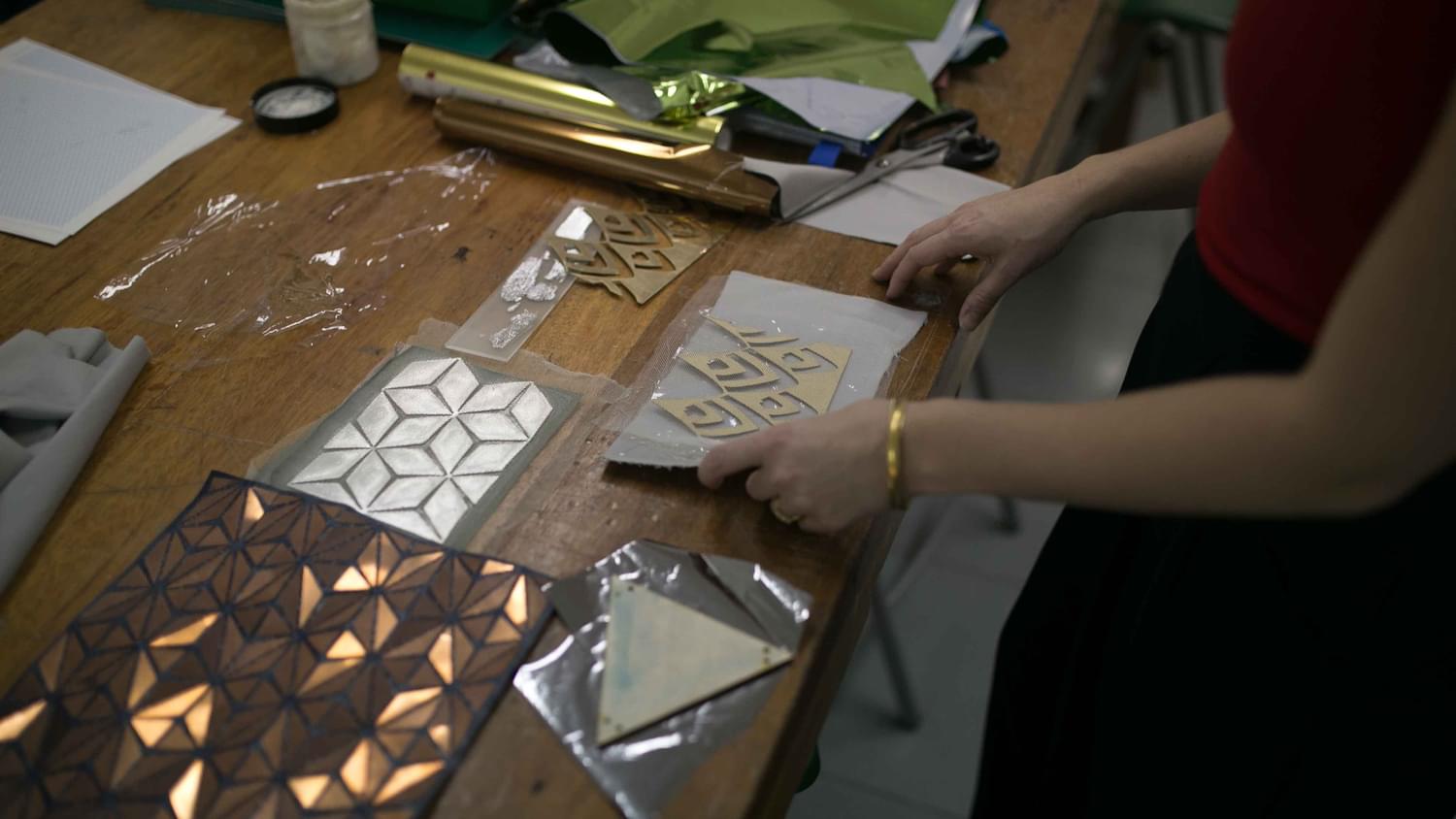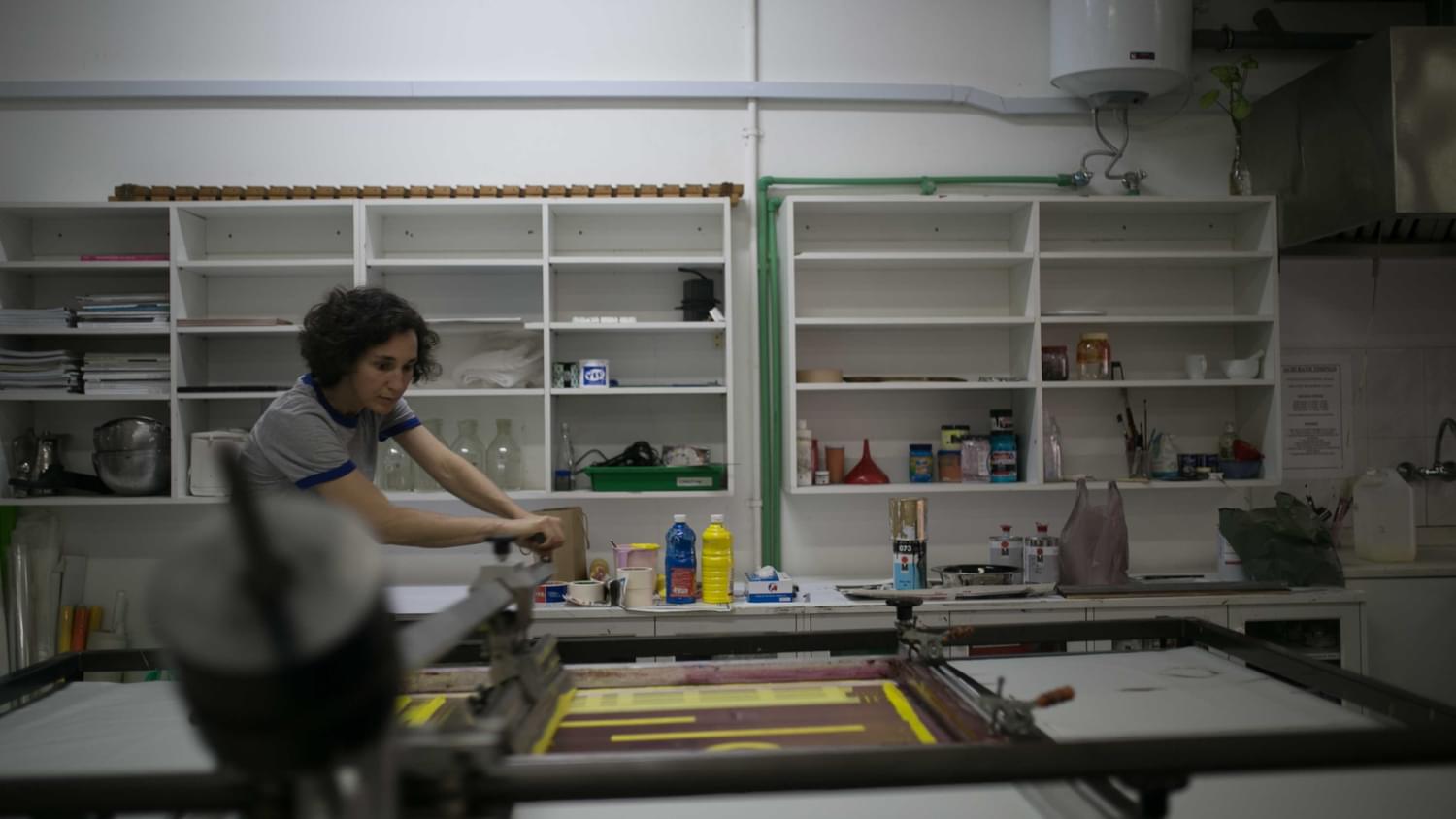 Tashkeel is pleased to welcome Christine Müller and FayMcCaul, artist and designer in residence who will be undertaking a three-month residency at Tashkeel.

Müller and McCaul have been invited as part of Tashkeel's commitment to facilitating multidisciplinary exchange and dialogue. Both residents will be conducting workshops and talks at Tashkeel, as well as developing their own practices in the studios.
Christine Müller assisted in printing editions of the posters by invited designers from the MENA region as part of the first edition of Weltformat DXB exhibition organized by Cairo-based Engy Aly and Design House by Mobius Design Studio. This year the Design House attempts to address questions of design and research through annual exhibitions. Weltformat DXB and its public program took place during Dubai Design Week 2017, and was held at both Tashkeel and d3.

Fay McCaul has been developing her textile practice during her residency, exploring heat-bonding techniques and different lighting effects. McCaul has also been working with members of Tashkeel and the wider community through workshops, and will be delivering several workshops throughout the course of her residency, including at the L'ecole Middle East Van Cleef and Arpels.
Fay McCaul, based in the UK
A graduate of the Textiles MA programme at the Royal College of Art London, McCaul established her own studio in 2012, where she has explored the use of modern materials combined with traditional methodology to create contemporary textiles which incorporate integral lighting effects. Initially working with traditional knitting techniques, McCaul's more recent work has explored the potential of heat bonding processes to combine diverse materials and sublimation printing to produce luxury textile surfaces for use for wall-coverings, partitions and installations. In 2013, McCaul was selected to take part in the Crafts Council Hothouse Programme, a mentoring and development programme for makers over a period of 6 months.


Christine Müller, based in Switzerland
With a background in textile design, Christine Müller specialises in screenprinting, working with both fabric and paper. She currently teaches screenprinting courses at the Schule für Gestaltung Basel and the Basel School of Design, Visual Communication Institute HGK FHNW. Since 2007, Müller has been working with Matrix design studio in Basel, screenprinting their collection of textiles and stationery products.
Related Workshops & Events
Opening Hours
We are open today
9:00AM - 8:00PM
Open: Saturday - Thursday
Closed: Friday
How to find us